Special Offers
Six Flags is proud to bring you these special deals along with offers from our partners. And don't forget to sign up to receive email updates about news, events and discounts from Six Flags New England.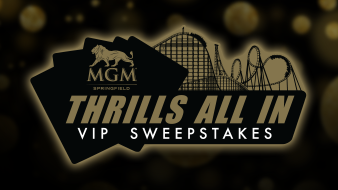 Try your luck and enter the Thrills All In VIP Sweepstakes, presented by Six Flags, MGM Springfield and Kringle Candle!
This is your chance to win a super thrill filled, Six Flags New England VIP Experience for you and three lucky guests PLUS a special stay at MGM Springfield!