Six Flags is proud to partner with these local hotel & lodging locations to offer you and your family competitive lodging for your trip.
Book it! Concord has a room for every style and price. You'll get a warm welcome at each of Concord's nine hotels.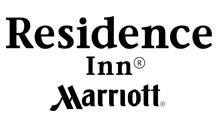 Residence Inn Pleasant Hill Concord
700 Ellinwood Way
Pleasant Hill, CA 94523 (925) 689-1010
Comfort meets convenience at Residence Inn Pleasant Hill Concord. Our modern extended-stay hotel offers a prime location with all the amenities you need to thrive on your stay. Recently renovated, the Residence Inn in Pleasant Hill offers spacious suites, fully-equipped kitchens, free daily hot breakfast, Wi-Fi, outdoor pool and fitness center.