World's First Quadruple Launch Racing Coaster Coming to Six Flags Magic Mountain in 2019
World's First Single Track Quadruple Launch Racing Coaster
Now open at the Thrill Capital of the World, West Coast Racers is a one-of-a-kind racing coaster that will feature two side-by-side tracks with four individual high-speed launches. The race covers two complete laps, multiple airtime hills, extreme high-banked turns and exhilarating over/under near misses. A highlight of the ride is an immersive real time "pit stop" designed and produced by world famous West Coast Customs that will provide riders with a racing experience unlike any other.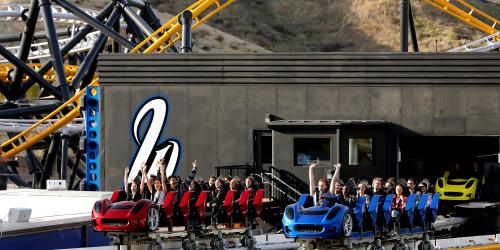 Sleek coaster cars designed by West Coast Customs for this unprecedented new ride.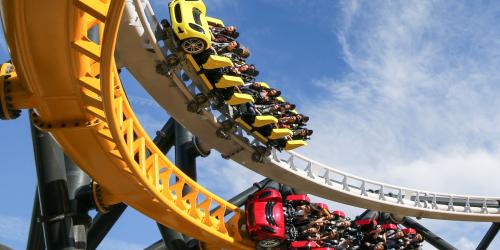 One-of-a-kind Racing Launch Coaster
Riders experience four record-breaking, magnetic side-by-side launches.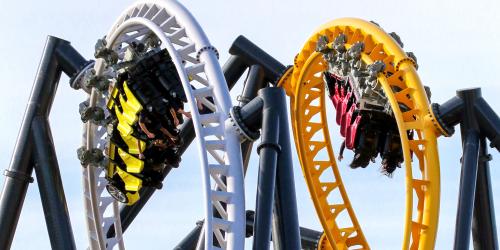 Dual Racing Launch Coaster
Side-by-side airtime hills and overbanked turns with speeds up to 55 mph as riders race to the finish line.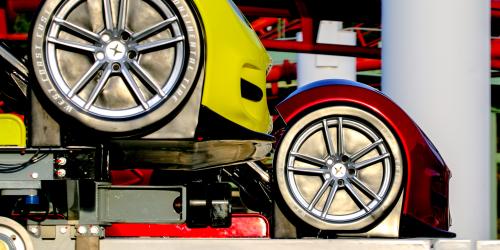 Narrated by West Coast Customs Founder and CEO, Ryan Friedlinghaus, the Pit Stop occurs between the two laps and provides riders an exclusive inside look into the West Coast Customs shop, before racing a new train.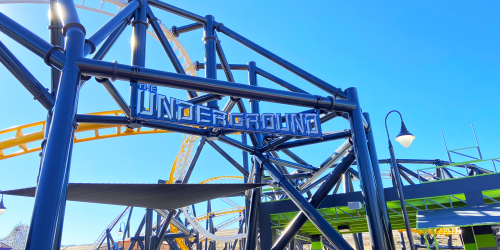 West Coast Racers is located in a new LA-centric urban-themed area where guests enjoy a high-energy street vibe. Currently located in this area is the popular wooden coaster, Apocalypse. New dining and retail locations will be added to complete the area.