Birthday Parties
Celebrate your birthday in style at Six Flags White Water. Bring your friends and cool off in the park, then experience the ultimate birthday celebration. We do all of the work so you can enjoy the party.
The Birthday Party package includes for all guests:
All-Day Park Admission
Free Parking
Free Tube Rental
All-Day Access to Private Cabana
All-You-Can-Eat Buffet of Pizza, Tossed Salad and Soft Drinks for (1) one hour of your choosing
Mini Funnel Cake
And the Birthday Guest is FREE!
Date and time selections will be based on availability, which your Account Executive will confirm with you. To reserve a date and time, call 770-739-3400 x 3365, Monday-Friday, 9:00 a.m. - 5:00 p.m. Payment must be received at least ten (10) days prior to your event date.
Please note: Each birthday party requires a minimum of 9 tickets purchased. A cabana holds a maximum of 10 people. Groups over 10 will be required to reserve an additional cabana. You may pay for additional packages if you wish.
All packages are non-refundable.
Enjoy a day in the park and an all-you-can-eat buffet in a private picnic pavilion for groups of 50 or more.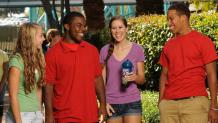 A Fun Day is exactly what it sounds like - a full day of fun and thrills at Six Flags.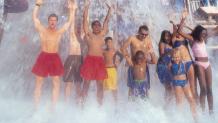 We offer special rates for groups of 15 or more.
Sign Up Now
To receive discount and info about packages just for groups of 15+