SFSL Mardi Gras
Mardi Gras Comes to Six Flags St. Louis
Our New Orleans style celebration brings ornate parade floats, Mardi Gras-themed décor, festive street entertainment and classic Cajun cuisine to Six Flags.
The Festival and Parade will take place July 7-July 22, and is included with theme park admission! Buy your tickets online in advance to save!
The Big Easy Hits the Streets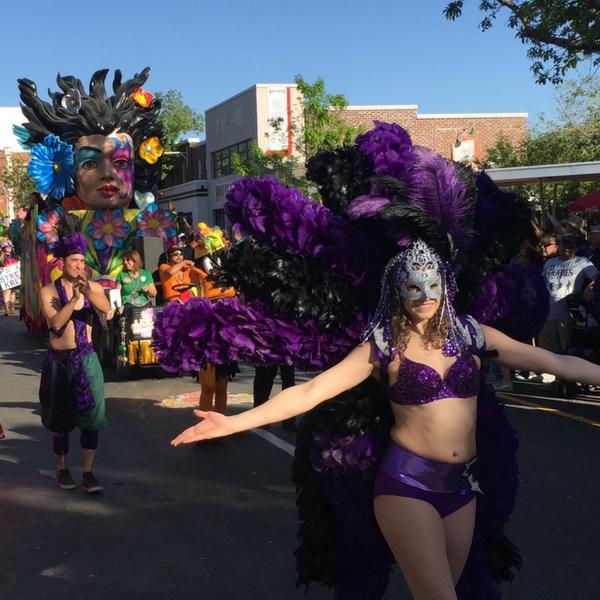 Our Mardi Gras parade rolls through the streets nightly. Featuring eight authentic floats honoring a variety of themes. The parade weaves through the streets and brings the Big Easy to you. There's no shortage of beads so make your way to the parade route and be ready to catch! The Mardi Gras Festival and Parade runs July 7-July 22 on Wednesdays through Sundays.
Festive Entertainment & Treats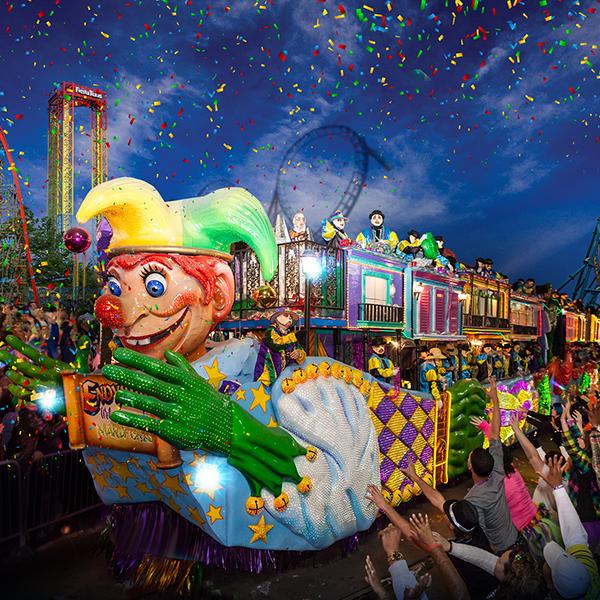 The celebration begins in the Palace Gardens
The party runs Wednesdays through Sundays, with Mardi Gras characters, including a jester, stilt walkers and New Orleans style musical entertainment. Have a taste for Cajun Cuisine? We've got you covered with King Cake and beignets. Cool off with with Hurricanes and Southern Comfort Sweet Tea. Stop by our shops to bring New Orleans home with jester-style hats, Mardi Gras t-shirts, and special novelty beads.
From special performers to an authentic parade, we're bringing Mardi Gras to you!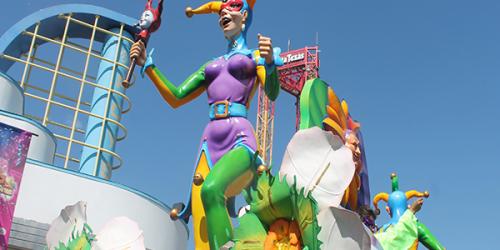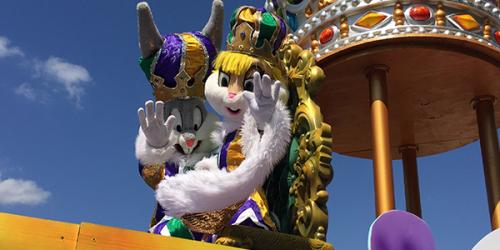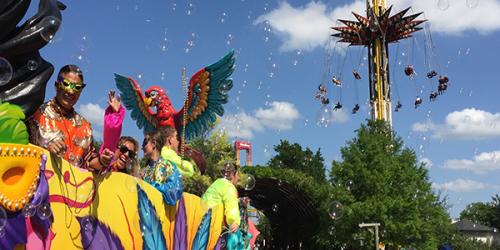 Learn all you need to know about our operating schedule and tips on how to have the best experience during Mardi Gras.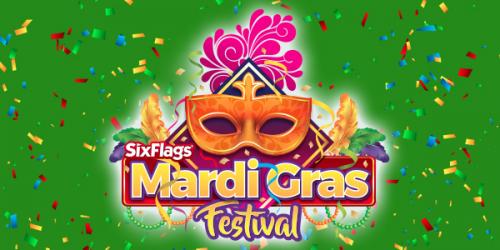 Our Mardi Gras festival begins June 21 and runs Wednesday through Sunday until July 16. Check our operating schedule for park hours.
See Schedule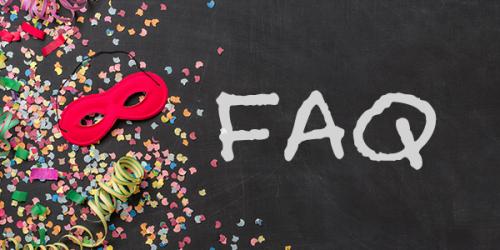 Frequently Asked Questions
Scroll down to see some of the frequently asked questions regarding our Mardi Gras Festival.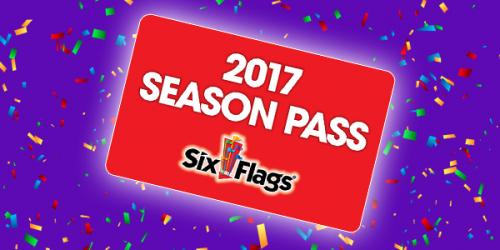 The best way to experience Mardi Gras is with a 2017 Season Pass. Buy your Season Passes now for an amazing deal!
Learn More
Mardi Gras
When is the Mardi Gras Festival taking place?
Our Mardi Gras Festival begins on June 21 and runs through July 16. Please note -- there is no Mardi Gras festival on Mondays and Tuesdays. You need to visit Wednesday through Sunday to experience the Big Easy -- Six Flags Style.
Where can I see the Mardi Gras entertainment including the Parade?
Our performers take to the streets of Palace Gardens at 2 p.m. to bring you New Orleans-style music and entertainment including jesters and jugglers. Our Mardi Gras Parade kicks off at 7 p.m. and weaves through the Park. The parade route is marked in the Park so you can make your plan in between checking out our amazing coasters.
What festive foods will be available during Mardi Gras?
We're bringing Mardi Gras cuisine to Six Flags with sweet treats like king cakes and beignets. Adults can cool off with Hurricanes and Southern Comfort Sweet Tea.
Does my Season Pass include the Mardi Gras Festival?
Yes! Your 2017 Season Pass includes admission to our amazing events like Fright Fest, Holiday in the Park, and our new Mardi Gras Festival.
Sign Up for our Park Newsletter and Enter to
Instantly Win Two Free Tickets to Six Flags!
Sign up for our park newsletter and we'll let you know immediately if you've won two tickets to Six Flags! You'll also get exclusive discount offers, articles about new attractions, special in-park savings coupons and much more.
We promise not to spam you. There is no absolutely commitment, and we won't share, sell or rent your personal information with anyone. Unsubscribe anytime with just a couple of clicks.