July 4th Fest
July 4th Fest with Six Flags and Coca-Cola!
From June 30 - July 4, Six Flags is the premiere destination to celebrate our country, enjoy the summer and share great times with friends. Independence Day is more than just a holiday, it's the ultimate American tradition. Coca-Cola July 4th Fest has everything you need for a star-spangled visit: exclusive ride times, fireworks all five nights, festive foods, and more!
Save up to $21 when you purchase tickets online, courtesy of Coca-Cola.
4th Fest Picnic Package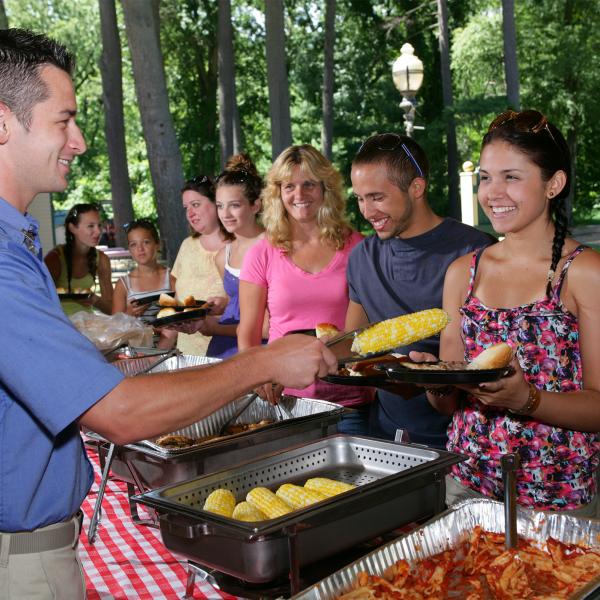 Enjoy all-day admission and an all-you-can-eat buffet meal in the World's Fair Catering Grove between 2:00pm and 6:00pm. Ages 2 and under are free.
Coca-Cola July 4th Fest is packed thrills and excitement you can only get at Six Flags!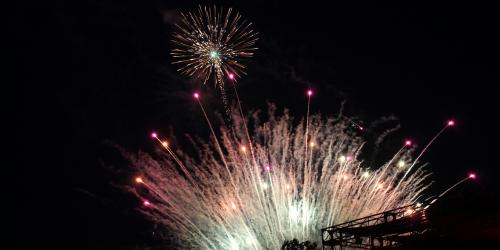 End each day at the park with a bang as a dazzling star-spangled pyrotechnic spectacular lights up the night sky over the park, choreographed to a classic patriotic soundtrack.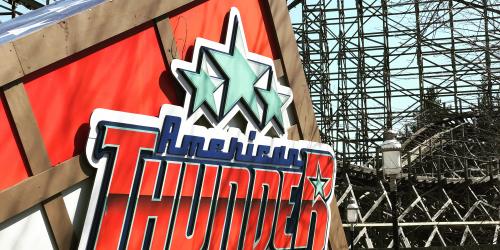 Bring a Coke product and ride American Thunder, Mr. Freeze, Log Flume, Moon Antique Cars, and JUSTICE LEAGUE: Battle for Metropolis before everyone else! Are you a Diamond or Diamond Elite Member? No Coke product needed!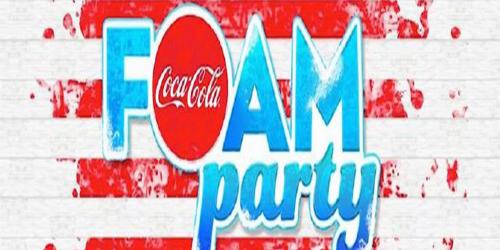 By purchasing our 4th Fest themed souvenir drink cup or All-American Food Festival Passport, you'll get into our exclusive After Party! Featuring the colorful Teckno Bubble Bus AND a Foam Cannon! Finish your day with one last thrill!
Visiting Coca-Cola July 4th Fest is easy when you buy your Tickets, Season Passes or Memberships online!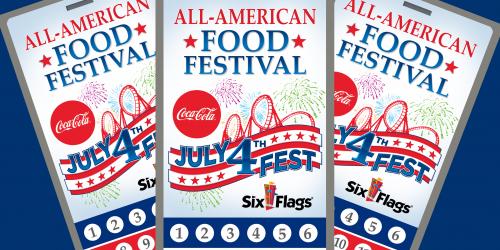 Purchase a Sampler Passport to try a wide variety of signature dishes and specialty drinks prepared by the best of the Six Flags Culinary Team.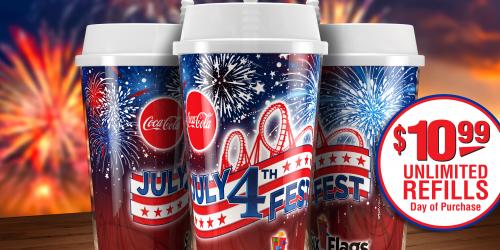 Souvenir Bottle with Free Soft Drinks
The July 4th Fest Limited Edition Insulated Bottle gives you free Coca-Cola soft drink refills June 30 – July 4. The bottle also provides access to the Exclusive Coca-Cola After Party, along with park admission. Purchase a bottle for $10.99 or buy the Red, White and Food Package which includes a 12 Sampler Passport and Drink Bottle.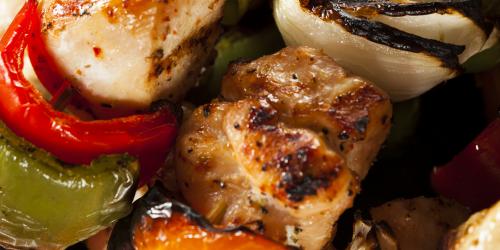 We have plenty of unique food to try including five unique food tents, a craft beer truck, a Coke sampling soda bar featuring Floats, Blue Lemonade & Pomegranate Sweet Tea!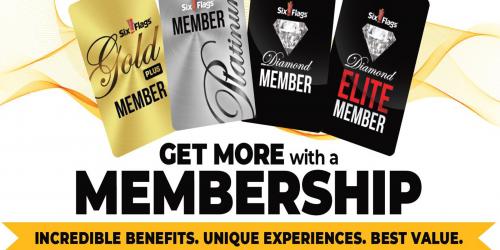 Are you a Six Flags Member? Get
exclusive savings
on the All-American Food Festival through the Member Portal.
Sign Up for our Park Newsletter and Enter to
Instantly Win Two Free Tickets to Six Flags!
Sign up for our park newsletter and we'll let you know immediately if you've won two tickets to Six Flags! You'll also get exclusive discount offers, articles about new attractions, special in-park savings coupons and much more.
We promise not to spam you. There is no absolutely commitment, and we won't share, sell or rent your personal information with anyone. Unsubscribe anytime with just a couple of clicks.