SFSL Grad Nite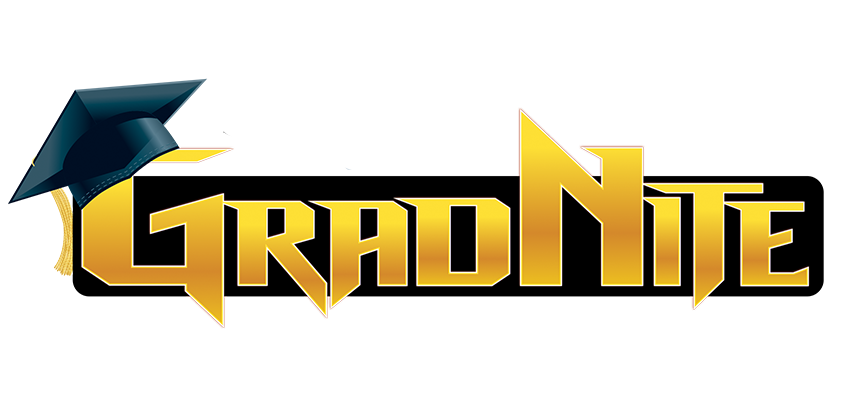 Six Flags St. Louis Grad Nite has more to offer your seniors than any other Missouri Grad Nite destination. Exclusively for graduating high school seniors, experience our coasters, dance parties, DJs, and more! Play and party all night long in a safe and controlled environment. Nobody gives you more thrills or better value!
May 16
10:00pm - 4:00am
For more information, please fill out the form below to be contacted by a Six Flags representative.
Already signed up for Grad Nite 2020? Make sure to fill out the Chaperone Form to let us know who will be coming with your students!
We've compiled some of our most frequently asked questions about Grad Nite below for your convenience.
General Information
Is Grad Nite a general public mix-in event?
No. Grad Nite is not open to the public. It's a private event held exclusively for graduates and chaperones and only registered schools who have pre-paid will be allowed entry.
Is the entire park open on Grad Nite?
Hurricane Harbor waterpark, water rides, and children's areas will not be open. But that still leaves you with coasters and tons of other thrilling rides to ride all night long!
What are the Grad Nite park hours?
Grad Nite starts at 10:00pm and ends at 4:00am. With the VIP and Extreme Grad Nite packages, you can enter the park at 9:00pm for Exclusive Ride Time!
Is there a dress code for Grad Nite?
Yes. We don't require black tie and formals, but you should definitely dress comfortably. Make sure to check the weather too! A light jacket may be a good idea. Additionally, all schools must adhere to their school's dress code policies and must meet, at minimum, Six Flags St. Louis standard park dress code.
What if I don't like roller coasters? Are there other things to do?
There is no shortage of fun during Grad-Nite! We have a DJ-hosted dance areas plus interactive games and activities around the park to keep you busy.