Events
There is always something exciting going on at Six Flags! From internationally acclaimed holiday festivals to engagingly entertaining educational events to out-of-this-world live performances, our calendar is always booked with the best.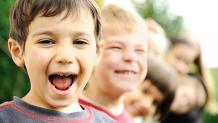 Deaf Awareness Day
The Missouri Commission for the Deaf and Hard of Hearing and Six Flags St. Louis present Deaf Awareness Day.
WIN PARK TICKETS

ENTER DAILY. INSTANT WIN!

Enter Now!