SFSL New 2018
Coming soon: Typhoon Twister, a new water thrill, is heading to Hurricane Harbor in 2018. Typhoon Twister is the latest addition to the 12-acre water park which is offered free with theme park admission.The hybrid attraction joins our other water park thrills of Bonzai Pipeline, and Tornado.
SFSL New 2018 Photo Gallery
Here is your first look at our thrilling new water attraction, Typhoon Twister! We will continue to update the gallery as construction begins. Click the images below to see a larger version.
Enter to win 2 free tickets!
Sign Up for our Park Newsletter and Enter to
Instantly Win Two Free Tickets to Six Flags!
Sign up for our park newsletter and we'll let you know immediately if you've won two tickets to Six Flags! You'll also get exclusive discount offers, articles about new attractions, special in-park savings coupons and much more.
We promise not to spam you. There is no absolutely commitment, and we won't share, sell or rent your personal information with anyone. Unsubscribe anytime with just a couple of clicks.
About Six Flags St. Louis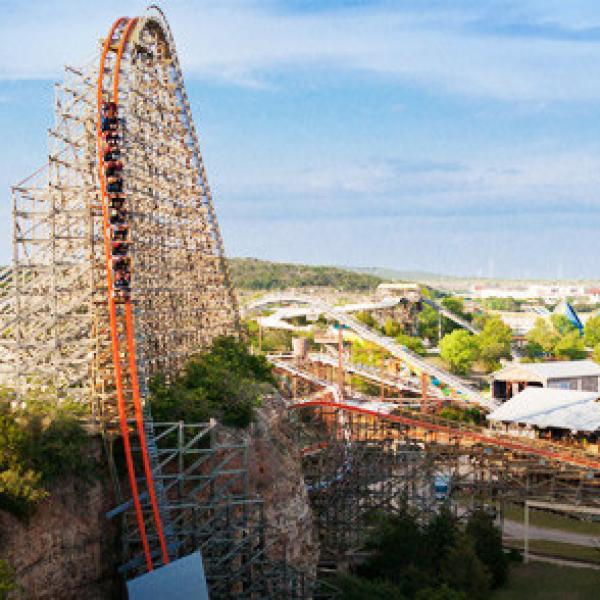 Six Flags St. Louis is the Coaster Capital of Missouri with nine heart-pounding roller coasters including three wooden and six steel, and combined they feature over 22,700 feet of roller coaster track.
Member of the media? Click here to view our press release online.