Jobs Landing Page 2019
Now Hiring for Holiday in the Park
Bring a Little Holiday Cheer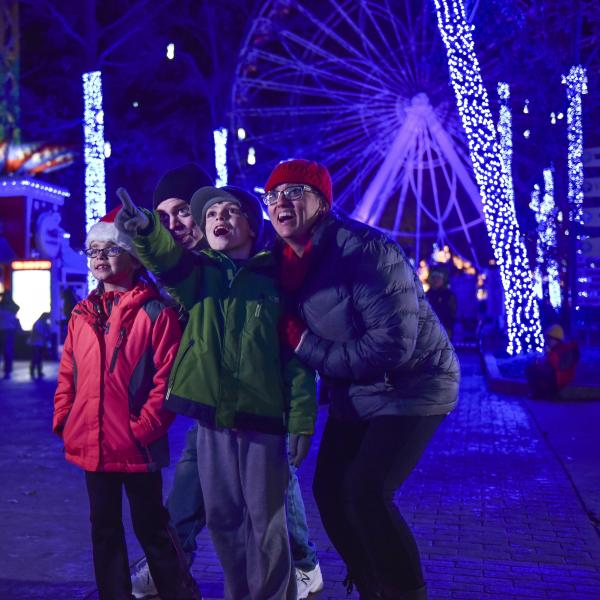 Join our Elf Crew and bring a little bit of the Holidays to Six Flags. We're looking for entertainers and characters and we also have positions available in food, retail, rides, games, security, and more. You'll guarantee a spot on Santa's nice list PLUS get free park admission, exclusive employee previews, discounts on in-park food and merchandise, and other festive perks.
SFOG Current Hiring Events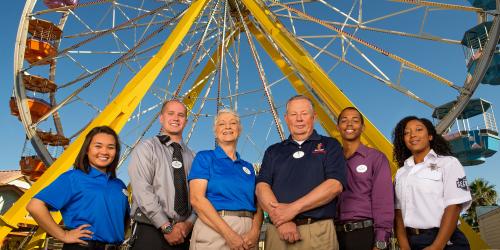 You can submit your application online any time you want, but we're also hosting special events in our employment center with in-person interview opportunities. Apply online, then visit our upcoming job fairs to learn more about the thrilling experiences working at the park. Meet with supervisors, peers, co-workers, and your new best friends – and go home that day with a job offer.
Management/Leadership Job Fair
Date: January 11th, 2020
Time: 9AM
Location: Six Flags Over Georgia Employment Center
Details: Interested applicants should complete an application prior to your interview at the job fair. Please bring 2 forms of ID and a smile
Questions: [email protected] or call 770-739-3410
Hiring Events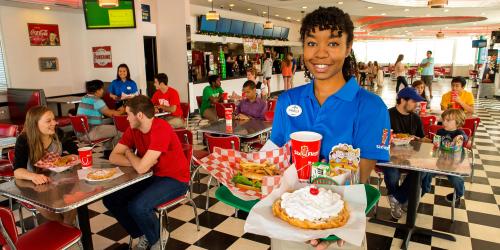 You can submit your application online any time you want, and we'll contact you for an in-person interview! Interviews are available on both weekdays and weekends with many time slots available to fit your schedule.
Apply Now
From first-time jobs for teens to college credit internships and part-time positions for retirees, Six Flags brings everyone together. Whether you want to work inside or outside, interacting with guests or behind the scenes – there's a position waiting for you.
There's always something happening at the park, and you'll get to help create the fun for our guests! You'll have the chance to participate in a variety of seasonal events and holiday-themed attractions.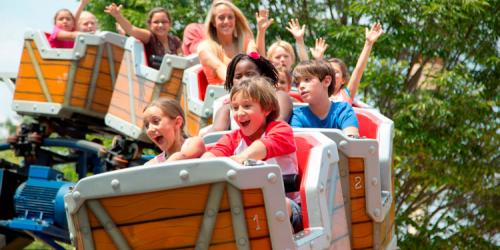 With great weather, good friends, and giant thrills, Six Flags features the hottest Spring Break entertainment. Help our guests take a well-deserved break by launching them far away from school on our coasters, challenging their star athlete to a skill game, or belting out the hottest stage tunes.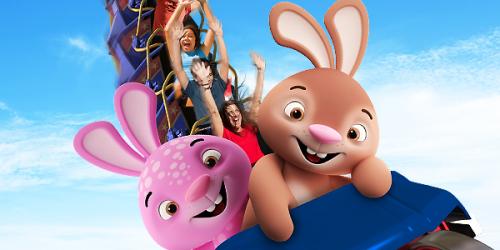 The entire family can enjoy sweet surprises during our spring festival. From hunting eggs to searching for thrills, you'll help guests find their favorite springtime treats and spend time with the friendliest bunny around – Bugs Bunny, that is!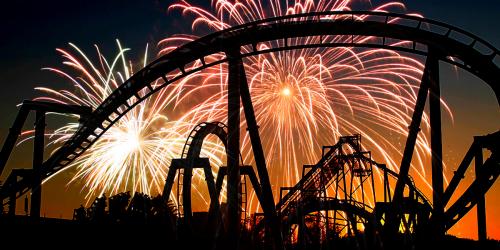 Our all-American extravaganza features games, fireworks, and, of course, coasters. Join in the action and help guests celebrate our country's independence, whether you're grilling the hot dogs, hosting a dance contest, or watching over the pool party.
It's the spookiest time of year as zombies and ghouls take over the park. You'll help deliver the scares as a street zombie, haunted house clown, or dancing demon to make sure our guests go home with nightmares.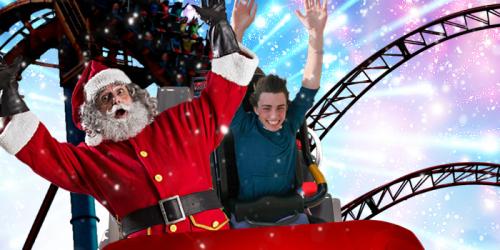 Six Flags lights up for the most magical time of the year. Join Santa's elves this winter to make our guests' wishes come true, from helping Mrs. Claus make treats in the kitchen, to flying a coaster sleigh, stuffing stockings with unique merchandise, or singing carols live in front of a giant tree.