SFOG Grad Nite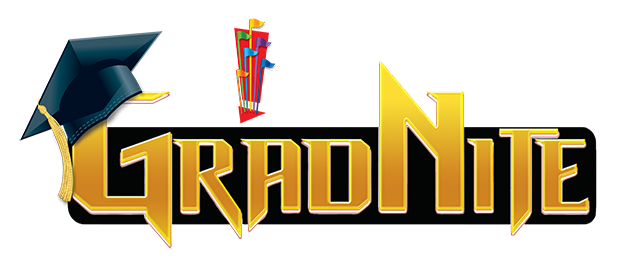 MOST EXTREME GRAD NITE PARTY IN THE SOUTH!
MAY 1, 2020
Six Flags Over Georgia Grad Nite, sponsored by Takis®, has more to offer your seniors than any other Grad Nite destination.Exclusively for graduating high school seniors, experience our world-class coasters, multiple high energy dance areas, MIKE AND IKE® Foam Dance Party, DJs, and more! Play and party all night long in a safe and controlled environment. Nobody gives you more thrills or better value!
We've compiled some of our most frequently asked questions about Grad Nite below for your convenience.
General Information
Is Grad Nite a general public mix-in event?
No. Grad Nite is not open to the public. It's a private event held exclusively for graduates and chaperones and only registered schools who have pre-paid will be allowed entry.
Grad-Nite
Is there a dress code for Grad-Nite?
Yes. All schools must adhere to their school's dress code policies and must meet, at minimum, Six Flags Over Georgia's standard park dress code. More information can be found in our Grad Nite Information Packet.
What are the Grad-Nite park hours?
Grad Nite starts at 8:00pm and ends at 3:00am. The student dinner buffet will be served from 8:00pm thru 11:00pm in the covered picnic pavilions located across from the Sky Screamer.
Is the entire park open on Grad-Nite?
Water Rides and children's rides will be closed. All of our thrilling rides and roller coasters will be open!
Will you come to my school and present Grad-Nite to our students?
Absolutely! We'd love to bring a little Six Flags to your school and show how much fun Grad Nite really is! Please call (770) 739-3400 x3365 for more information and to schedule a visit with one of our Grad Nite Representatives. Please note -- we've tried but we simply can't bring Goliath with us!
What if I don't like roller coasters? Are there other things to do?
There is no shortage of fun during Grad Nite! We have several DJ-hosted dance areas plus interactive games and activities around the park to keep you busy.
Register Now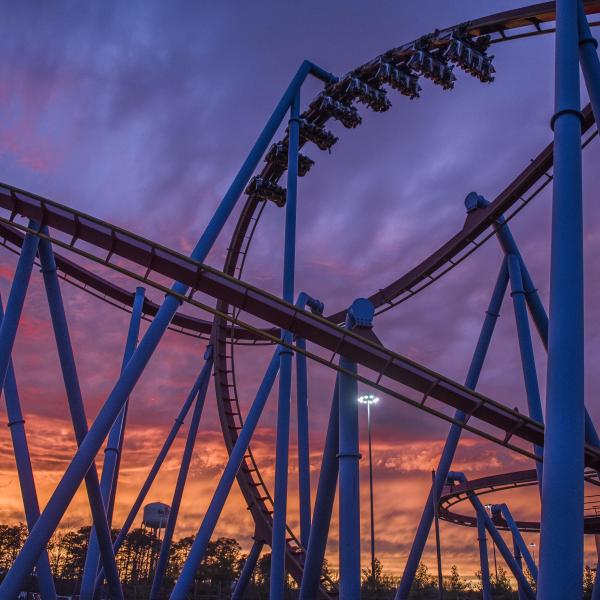 Party all night and for all of 2020 with a Grad Pass!
Register Now
For package and pricing information, please submit a 2020 Registration Form.
For Park Policies, dress code, and other event information, Please download our Grad Nite Information Packet.
Please note, this event is for school classes only. All orders must be placed through your senior class sponsor/advisor or a school/PTA representative.
Grad Nite Package Includes:
Park Admission from 8:00pm-3:00am
FREE Parking
All-you-can-eat buffet
FREE Grad Nite Souvenir
FREE return ticket to Six Flags White Water
Live DJs with dancing