SFOG Group Sales - Educational
Whether it's for a reward, end-of-year celebration or educational experience, we provide the perfect adventure for your class. The extraordinary thrills will provide an unforgettable day of memories for your group. Teachers will appreciate the ease of booking the trip and the savings offered by our special school rates.
Sign Up Now
to receive discounts and info about packages just for groups
Six Great Reasons to Host Your Next School Event at Six Flags
Six Flags has what you need, whether you are looking for a special reward opportunity or a unique learning venue. Here are six reasons why a trip to Six Flags is perfect for your class:
Experience Atlanta's most thrilling interactive learning laboratory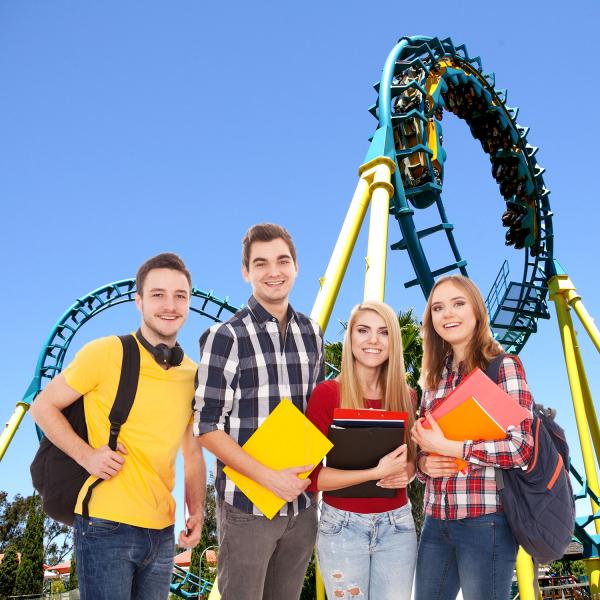 A visit to Six Flags Over Georgia is a fun and engaging way to reinforce lessons learned in the classroom as well as reward students for a job well done.
Add a whole new meaning to "the thrill of learning" by connecting your curriculum to Six Flags. Amplify key themes and concepts from your classroom in a safe, stimulating environment.
Groups participating in Education Days on April 21, 28, or May 12 pay just $27.99 (plus tax) per student. These tickets can only be used for Education Day events. For more information, visit the Education Days event page so you can download our Education Day Information Packet as well as our workbooks based on grade level.
NEW FOR 2017! Science for Everyone, Inc. will feature a unique and interactive science and technology presentation. We're bringing science to life and defying the laws of math and physics through hands-on experiments that inspire academic greatness. Be sure to view the presentation schedule on the order form so your group won't miss the action!
BEST VALUE!
We've heard you and are proud to debut a new menu for our $39.99 (plus tax) Catered Package! Menu includes: Southern Fried Chicken Filet Sandwiches, Potato Chips, Dole Fruit Cups, Jumbo Chocolate Chip Cookies & Coca-Cola Beverages. Also, the Catered Package includes a FREE Summer Return Ticket to Six Flags White Water for all of your students and chaperones!
Discount Pricing for Educational Groups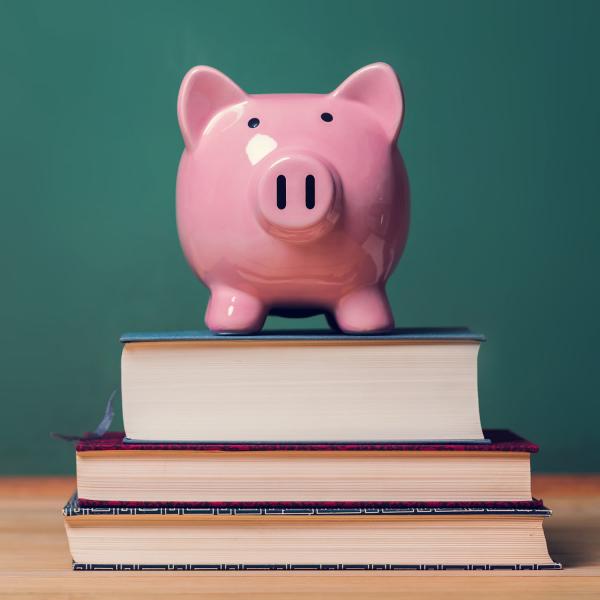 Educational groups receive special rates and discounts on tickets to Six Flags. The size of your discount depends on the size of your group.
Groups of 100 or More
To learn more about bringing your group of 100 or more to the park, please complete our Online Request for more information.
Groups of 15 to 99
Smaller groups of 15 to 99 students also receive special pricing on tickets to Six Flags. Buy your tickets before March 31 and pay only $33.99 (plus tax) per student -- a savings of $33 off the general admission price. Two-week advance purchase required for tickets to be mailed back to you. Minimum purchase of 4 business days in advance for tickets to be held at Will Call.
Online Ordering of 15-99 tickets: Buy 15-99 tickets online and print them immediately with Print-N-Go. Orders of 50-99 can also be shipped. Online orders require credit card payment and are subject to tax.
Tax Exempt Groups
Tax exemption is not eligible with online purchases. Please mail or phone in your order for tax exemption purposes. You can download and print our order form to complete your order by mail.
In-Park Catering Services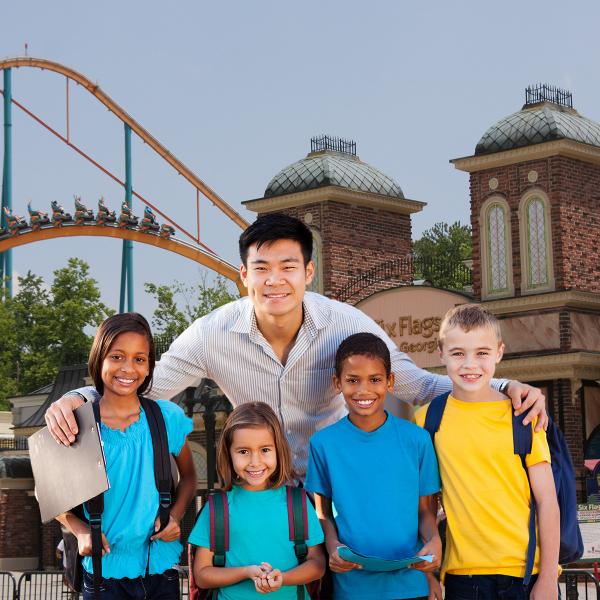 Don't experience the park on an empty stomach!
Six Flags catered outings offer a complete day of food and fun for groups of 50 or more without breaking the bank. Take the guesswork out of food planning and let our trained, expert staff take the lead.
Every package includes park admission and an all-you-can-eat buffet so absolutely no-one leaves hungry. Plus, the entire picnic experience takes place in our lakeside picnic pavilions where you and your crew will truly be treated like VIPs.
Our Picnic Grove can accommodate groups of 50 to 20,000 so it's the perfect venue for both the smallest and largest group outings. Large groups can even plan the ultimate getaway with an exclusive event that includes private access to the entire park for a truly unique and unforgettable experience – all for often less than the regular admission price. Leave the planning to us and focus on spending a fun-filled day with your group. We promise you take all the credit.
Picnic in the Park
Groups of 25-99 can enjoy our Picnic in the Park package. This package includes park admission, parking, and a pre-selected buffet meal for only $43.99 a person. Picnic in the Park is available on select days and space is limited. For more information, download the Picnic in the Park packet.
Performance Opportunities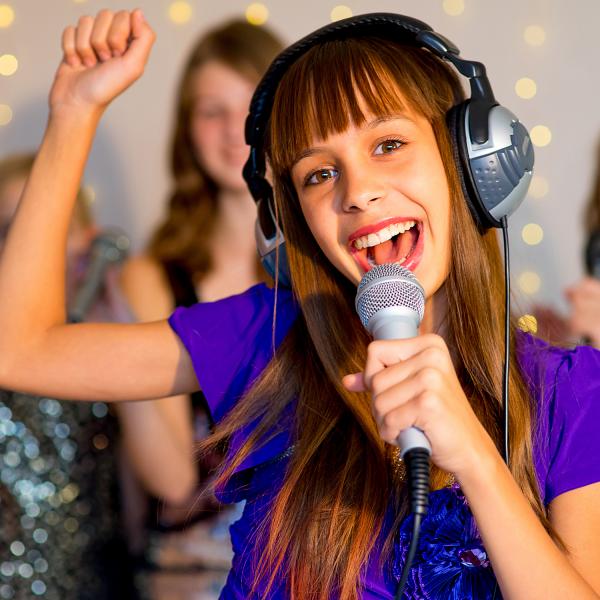 Each season, we welcome local acts from around Georgia to perform at the park. There are several opportunities depending on your group type.
Performance Details
We welcome many types of groups to perform: marching and concert bands, choral ensembles, dance troupes, and more! Performances are held on the Dare Devil Dive Stage or on an uncovered 90x120 foot concrete area. We supply two microphones, speakers, a CD player and technician for all performances. Any additional requests should be made while making the reservation. Marching Bands have the option of marching through the park on a pre-determined 20 minute route.
Putting this program together is easy as 1, 2, 3...
Select the date and time of your performance. Performances are held any regular operating day and last 30 minutes. Please call Six Flags Special Events at 770-739-3400 x3365 to check availability and make reservation.
Once date has been reserved with Six Flags Special Events, please download and submit the completed order form, with payment, at least 10 days prior to your reservation.
GET READY FOR FUN! Practice your performance and get ready to be a part of the Six Flags Experience!
For more information, please download our Guest Star in the Park packet or call Six Flags Special Events at 770-739-3400 x3365
Upcoming Educational Events
We host a number of special educational events just for schools and youth groups. Many of these events are designed to meet special curricular standards or promote athletics and the arts.
April 21, April 28, May12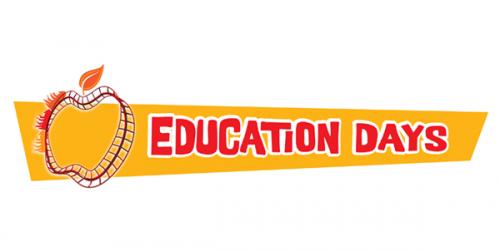 Come get your education on and have fun while doing it this spring!
➧➧➧
May 5, 2017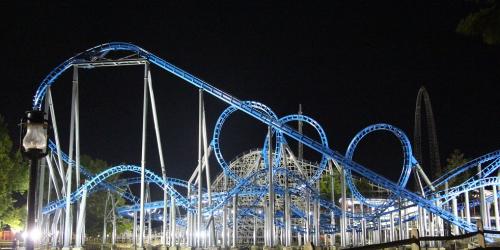 Congratulations to all new graduates! This night of celebrating is just for you! Sponsored by Takis®
➧➧➧
May 19
Join your fellow Homeschoolers at Six Flags for Georgia's largest outdoor classroom.
➧➧➧
WIN PARK TICKETS

ENTER DAILY. INSTANT WIN!

Enter Now!