SFOG New 2018
Coming Spring 2018: Twisted Cyclone roller coaster offers the ultimate thrill—the combination of wood and steel into one adrenaline-pumping coaster unlike any other at Six Flags Over Georgia.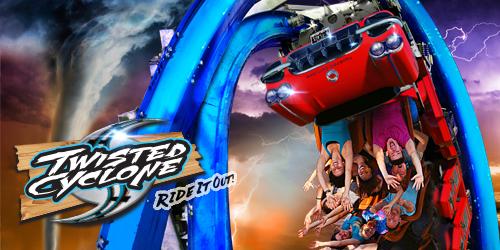 Head-Over-Heels Hybrid Coaster
Combining the traditional wood structure with a steel track, Twisted Cyclone will send guests upside down through three wicked inversions.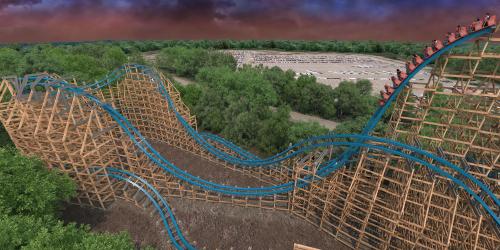 Go Perpendicular To The Ground
Experience an insanely steep 75-degree initial drop from nearly 10 stories in the air right into a jaw-dropping reverse cobra roll perpendicular to the ground.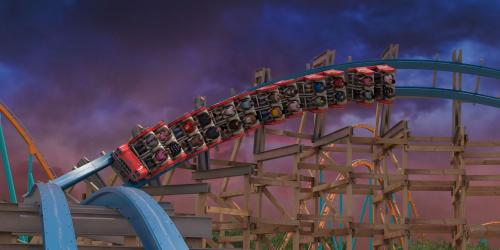 'One-of-a-Kind' Coaster Train
The one-of-a-kind coaster train, modeled after a classic 1960's sports car, will send you racing at 50 miles per hour.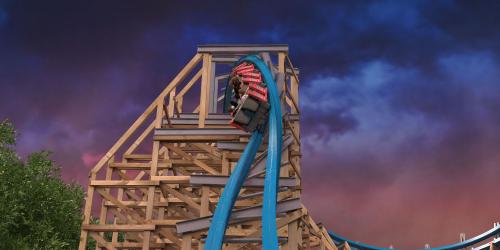 Get the adrenaline rush of feeling weightless through a 360-degree zero gravity roll.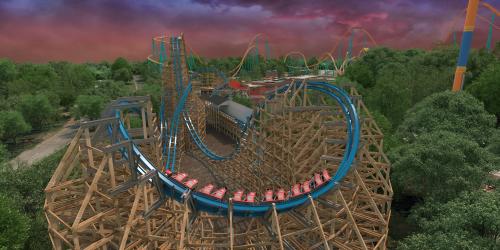 Smoother, Sleeker and More Intense Ride
Ride through 10 hair-raising airtimes moments through nearly 2,400 feet of roller coaster track.
Take a closer look at the all-new Twisted Cyclone construction. The gallery will be updated as construction continues. Click the images below to see a larger version.
Enter to win 2 free tickets!
Sign Up for our Park Newsletter and Enter to
Instantly Win Two Free Tickets to Six Flags!
Sign up for our park newsletter and we'll let you know immediately if you've won two tickets to Six Flags! You'll also get exclusive discount offers, articles about new attractions, special in-park savings coupons and much more.
We promise not to spam you. There is no absolutely commitment, and we won't share, sell or rent your personal information with anyone. Unsubscribe anytime with just a couple of clicks.
About Six Flags Over Georgia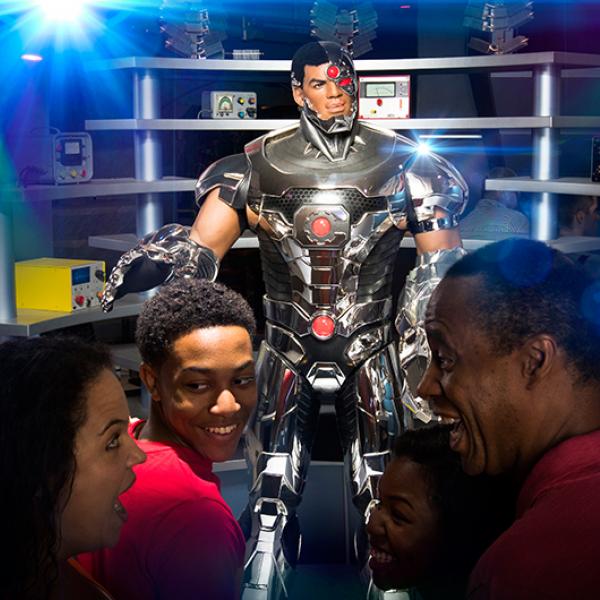 Six Flags Over Georgia, The Thrill Capital of the South, is located just about 10 minutes west of Downtown Atlanta on Interstate 20. The park is nearly 300 acres with more than 40 rides and attractions, plus the Hurricane Harbor Water Park, with 4 world-class attractions. The park also features seasonal events, including the largest and scariest Fright Fest Halloween event in the fall and the magical winter wonderland of Holiday in the Park during November, December and early January. The park is open from mid-March through early January of the following year. The Twisted Cyclone roller coaster will debut in Spring 2018.
Member of the media? Click here to view our press release online.