SFNE New 2018
HARLEY QUINN Spinsanity, a colossal swing ride that will send guests screaming to new heights towering over 147 feet, is the newest attraction at Six Flags New England!
SFNE New 2018 Photo Gallery
Take a closer look at HARLEY QUINN Spinsanity! We will update the gallery as construction continues on installing our newest attraction. Click the images below to see a larger version.
Enter to win 2 free tickets!
Sign Up for our Park Newsletter and Enter to
Instantly Win Two Free Tickets to Six Flags!
Sign up for our park newsletter and we'll let you know immediately if you've won two tickets to Six Flags! You'll also get exclusive discount offers, articles about new attractions, special in-park savings coupons and much more.
We promise not to spam you. There is no absolutely commitment, and we won't share, sell or rent your personal information with anyone. Unsubscribe anytime with just a couple of clicks.
About Six Flags New England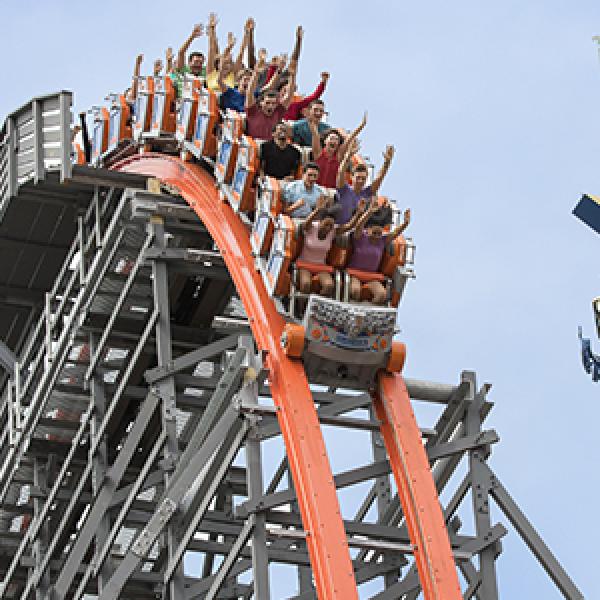 Six Flags New England has over 100 rides, shows, attractions and is home to New England's largest water park, Hurricane Harbor. New in 2018, the park will launch HARLEY QUINN Spinsanity, a colossal thrill ride that swings riders over 147 ft, reaching speeds of 70 m.p.h.
With a reason for every season, park goers will not want to miss out on New England's largest haunt event Fright Fest, and returning for the 2018 season New England's largest holiday celebration, Holiday in the Park®.
Member of the media? Click here to view our press release online.