SFMM Grad Nite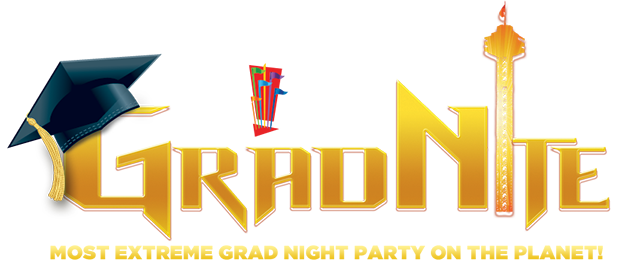 Six Flags Magic Mountain Grad Nite, sponsored by Takis®, has more to offer your seniors than any other Southern California Grad Nite destination. Exclusively for graduating high school seniors, experience our world class coasters, multiple high energy dance areas, DJs, and more! Play and party all night long in a safe and controlled environment. Nobody gives you more thrills or better value!
We've compiled some of our most frequently asked questions about Grad Nite below for your convenience.
Grad-Nite
Is Grad-Nite a general public mix-in event?
No. Grad Nite is not open to the public. It's a private event held exclusively for graduates and chaperones. You must have a Grad Nite ticket to attend. Sorry -- Memberships and Season Passes are not accepted for Grad Nite.
Is there a dress code for Grad-Nite?
Yes. All schools must adhere to their school's dress code policies and must meet, at minimum, Six Flags Magic Mountain's standard park dress code. More information can be found in our Grad-Nite Information Packet.
What are the Grad-Nite park hours?
Due to the park closure, Grad Nite 2020 has been cancelled.
Is the entire park open on Grad-Nite?
Water Rides and Bugs Bunny World (children's area) are not open for Grad-Nite. All our other thrilling rides & coasters are open! Note, due to maintenance and other circumstances, some rides and attractions (including new rides) may not be open.
What if I don't like roller coasters? Are there other things to do?
There is no shortage of fun during Grad-Nite! We have several DJ-hosted dance areas plus interactive games and activities around the park to keep you busy. You can also take a break from the coasters and watch a movie at the Golden Bear Theater.
Will you come to my school and present Grad-Nite to our students?
Absolutely! We'd love to bring a little Six Flags to your school and show how much fun Grad Nite really is! Please call (661) 255-4806 for more information and to schedule a visit with one of our Grad Nite Representatives. Please note -- we've tried but we simply can't bring Twisted Colossus with us!
Additional Information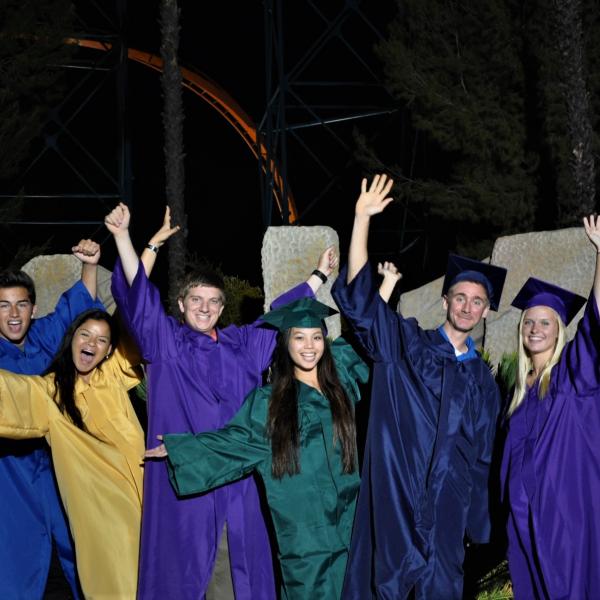 Due to the park closure, Grad Nite 2020 has been cancelled.
Packages available for groups of 10 or more. To request more information, submit your school name and contact information below.
For package and pricing information, please contact Group Sales at [email protected] or 661-255-4806, Monday-Friday 8:30am-5:00pm. *Date restrictions apply
For park policies, dress code, and other event information, please download the INFO PACKET