Jobs Landing Page 2019
Hurricane Harbor is Now Open! We Are Actively Accepting Applications and Conducting Virtual Interviews.
Want to join the team when we resume operations? Pick your position down below and submit your application so we can reach out with more information on interview options!
Once you're part of the team you'll help make the thrills happen in an exciting work environment as fast-paced as our coasters! Pick your position below to get started.
Drop into the Ultimate Summer Job at Six Flags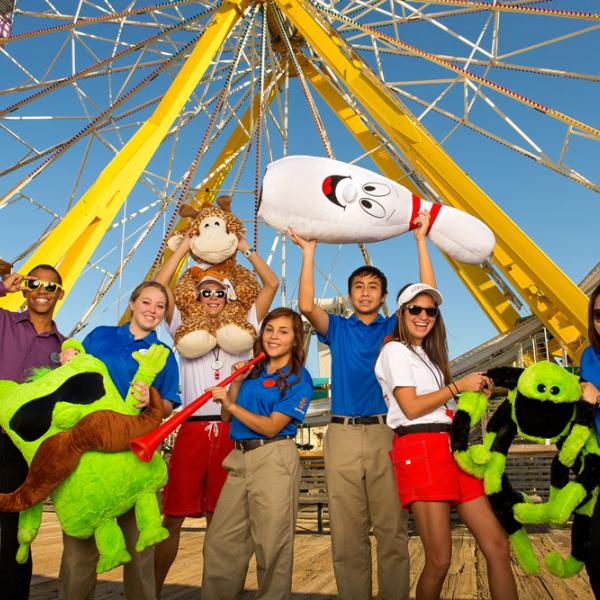 Our best summer jobs are filling fast! Help us deliver thrills by launching coasters, cooking funnel cakes, hosting games, stocking souvenirs, performing in a show, watching over the wave pool, keeping the park secure, and much more. You'll get to work in an always-changing, exciting work environment as fast-paced as our coasters, ride into success with valuable leadership skills, take home a paycheck as big as those stuffed animals, and enjoy priceless souvenirs like lifetime friendships and real-world experiences.
HHTX Current Hiring Events
From first-time jobs for teens to college credit internships and part-time positions for retirees, Six Flags brings everyone together. Whether you want to work inside or outside, interacting with guests or behind the scenes – there's a position waiting for you.
There's always something happening at the park, and you'll get to help create the fun for our guests! You'll have the chance to participate in a variety of seasonal events and holiday-themed attractions.