Newsletter Articles
Get all the latest news from Six Flags Hurricane Harbor Concord in our bi-weekly newsletter. It's free, it's delivered directly to your inbox, and it's teeming with great stuff: Information on upcoming events, insider tips to help you enjoy the park, first-look access to new attractions, feature articles on fan favorites at the park, special offers and discounts, exclusive behind the scenes look at the park, official contests, and lots more!
Click below to read articles featured in past issues.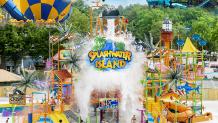 A new water playground, new dining locations, and refreshments all around the park
Important summertime gear to bring with you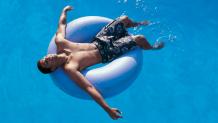 Take a break from the action to sit back and unwind
When you're ready to relax, just hop on a raft or a lounge chair and get ready to soak up the sun.