TGE Group Sales - Educational
Whether it's for a reward, end-of-year celebration or educational experience, we provide the perfect adventure for your class. The extraordinary thrills will provide an unforgettable day of memories for your group. Teachers will appreciate the ease of booking the trip and the savings offered by our special school rates.
Sign Up Now
to receive discounts and info about packages just for groups
Six Great Reasons to Host Your Next School Event at The Great Escape
The Great Escape has what you need, whether you are looking for a special reward opportunity or a unique learning venue. Here are six reasons why a trip to The Great Escape is perfect for your class:
Experience Lake George's most thrilling interactive learning laboratory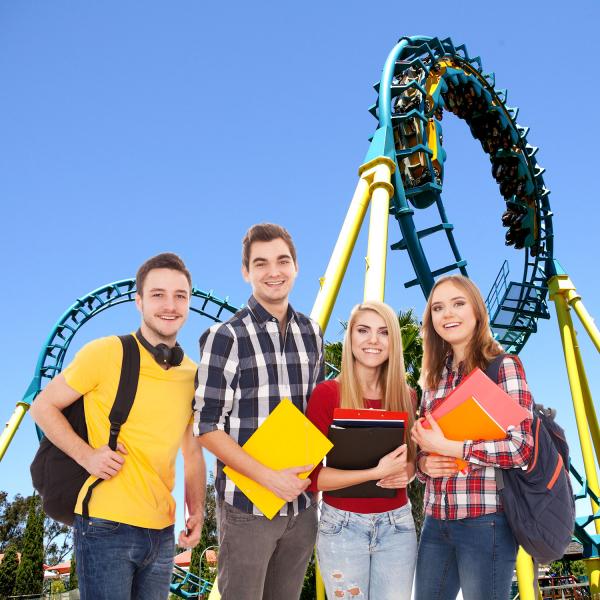 A visit to The Great Escape is a fun and engaging way to reinforce lessons learned in the classroom as well as reward students for a job well done.
Add a whole new meaning to "the thrill of learning" by connecting your curriculum to The Great Escape. Amplify key themes and concepts from your classroom in a safe, stimulating environment. Open-ended discussions about physics, math, and fun promote critical and creative thinking among all ages and invite opportunities for students to consider multiple perspectives.
Teachers regularly use The Great Escape to help teach their students:
Physics (magnetism, gravity, friction, potential energy, etc)
Engineering
Calculus
Statistics
Art & Design
Business skills
Whether you're interested in one of our special subject-focused learning events or as a separate group on the day of your choice, The Great Escape has packages and programs to meet your needs.
Please see the Educational Events listed at the bottom of the page for Event details, including special pricing and ordering instructions.
In-Park Catering Services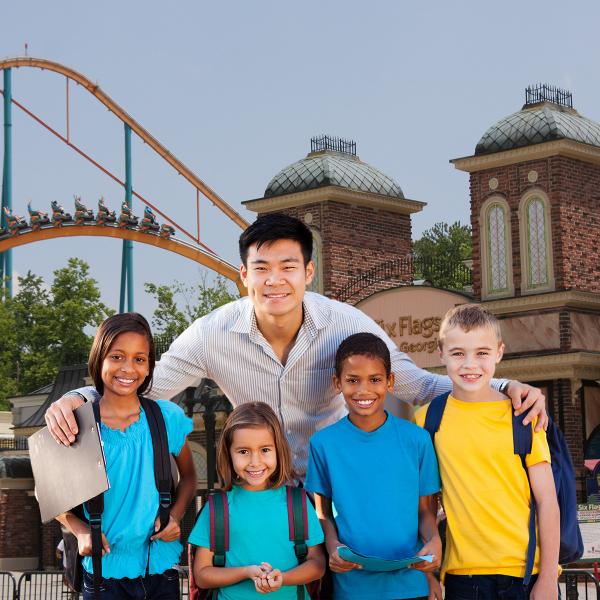 Don't experience the park on an empty stomach!
Our catered outings offer a complete day of food and fun for groups of 50 or more without breaking the bank. Take the guesswork out of food planning and let our trained, expert staff take the lead. Choose from signature picnic staples like burgers and hot dogs or enjoy chicken, pasta, steak, desserts and more.
Every package includes park admission, and an all-you-can-eat buffet so absolutely no-one leaves hungry. Plus, the entire picnic experience takes place in your own private pavilion where you and your crew will truly be treated like VIPs. You can even customize your day with fun add-ons like souvenir photos, private shows, caricature artists, games, DJs, face painters and more.
Our Picnic Grove can accommodate groups of 50 to 10,000 so it's the perfect venue for both the smallest and largest group outings. Large groups can even plan the ultimate getaway with an exclusive event that includes private access to the entire park for a truly unique and unforgettable experience – all for often less than the regular admission price. Leave the planning to us and focus on spending a fun-filled day with your group. We promise you take all the credit.
Discount Pricing for Educational Groups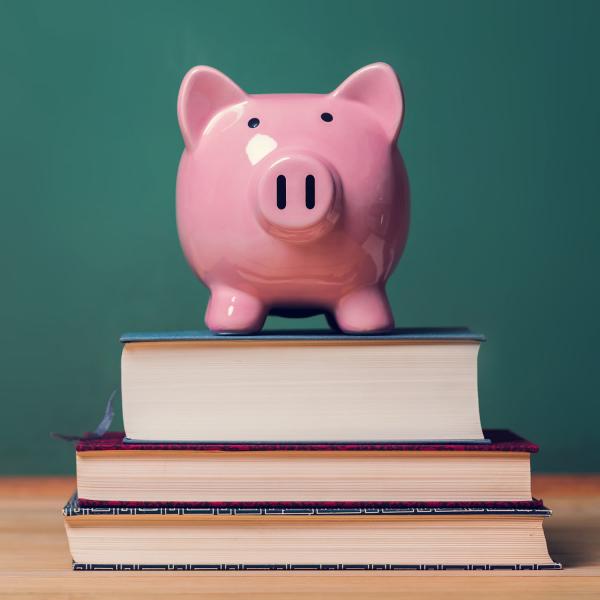 Educational groups receive special rates and discounts on tickets to The Great Escape. The size of your discount depends on the size of your group.
Educational groups receive special rates and discounts on tickets to The Great Escape. The size of your discount depends on the size of your group.
Groups of 50 or More
Groups of 50 or more can save over 50% off the cost of regular admission tickets. To learn more about bringing your group of 100 or more to the park, please call 518-792-3500 x3361.
Groups of 15 to 99
Smaller groups of 15 to 99 students also receive special pricing on tickets to Six Flags. All group orders receive one complimentary admission for every 15 pre-purchased tickets. School Group Tickets are valid weekdays only on select days and must be ordered at least 21 days in advance.
School Group K-6 $20.99 (plus tax)
School Group 7-12 $24.99. (plus tax)
Three-week advance purchase required for tickets to be mailed back to you. Minimum purchase of four business days in advance for tickets to be held at Will Call.
Online Ordering of 15-99 tickets: Buy 15-99 tickets online and print them immediately with Print-N-Go. Orders of 50-99 can also be shipped. Online orders require credit card payment and are subject to tax.
Tax Exempt Groups
Tax exemption is not eligible with online purchases. Please mail or phone in your order for tax exemption purposes. You can download and print our order form to complete your order by mail.
Upcoming Educational Events
We host a number of special educational events just for schools and youth groups. Many of these events are designed to meet special curricular standards or promote athletics and the arts.
WIN PARK TICKETS

ENTER DAILY. INSTANT WIN!

Enter Now!