TGE New 2018
Debuting Summer 2018: Pandemonium, this sensational spin on a classic thrill ride will have guests catching maximum air delivering fun for families of all ages. This electrifying new attraction will be located in the popular Alpine Fest area in the center of our beautiful park.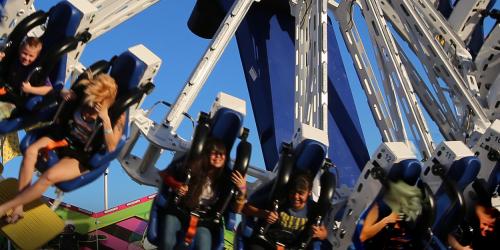 360 degrees of our heart-pounding high-speed adrenaline.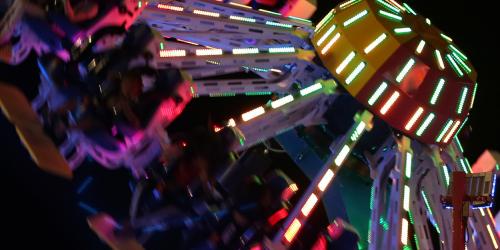 This modern thrill comes with an electrifying light package that will hypnotize onlookers as they follow all the twisting, twirling motions of the ride.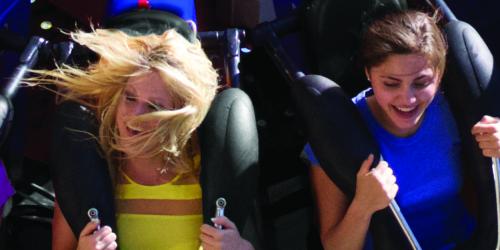 Pandemonium quickly accelerates faster and faster to reach maximum speeds while whirling guests through seemingly endless rotations of spinning insanity.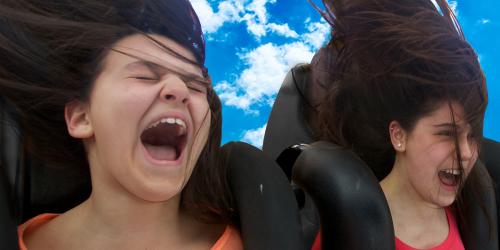 24 riders will sit in a face-out position and begin to lift, spin and tilt at all angles.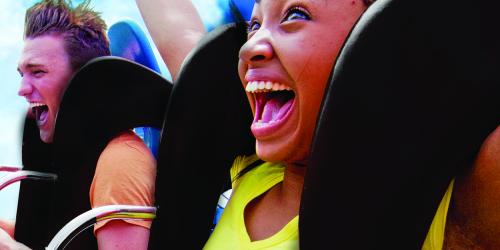 Pandemonium is a classic family thrill ride with a unique, modern spin-guaranteed to deliver fun for all ages.
We'll be updating this section as the work begins on installing our newest attraction.
Enter to win 2 free tickets!
Sign Up for our Park Newsletter and Enter to
Instantly Win Two Free Tickets to Six Flags!
Sign up for our park newsletter and we'll let you know immediately if you've won two tickets to Six Flags! You'll also get exclusive discount offers, articles about new attractions, special in-park savings coupons and much more.
We promise not to spam you. There is no absolutely commitment, and we won't share, sell or rent your personal information with anyone. Unsubscribe anytime with just a couple of clicks.
About The Great Escape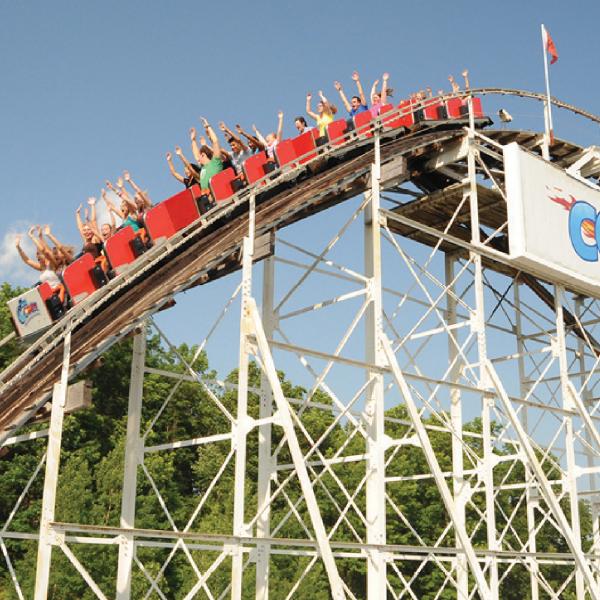 The Great Escape & Splashwater Kingdom in beautiful Lake George, New York is a theme park that has served as a summer haven for generations of families for decades. Today, it's home to over 135 rides and attractions including thrill rides, family rides and a full water park.
Member of the media? Click here to view our press release online.