SFGM Mardi Gras Festival
Mardi Gras Comes to Six Flags Great America
Our New Orleans style celebration brings ornate parade floats, Mardi Gras-themed décor, festive street entertainment, classic Cajun cuisine and nightly fireworks to Six Flags.
The Mardi Gras Festival and Parade runs July 28 - August 12 and is included with theme park admission! Buy your tickets online in advance to save!
The Big Easy Hits the Streets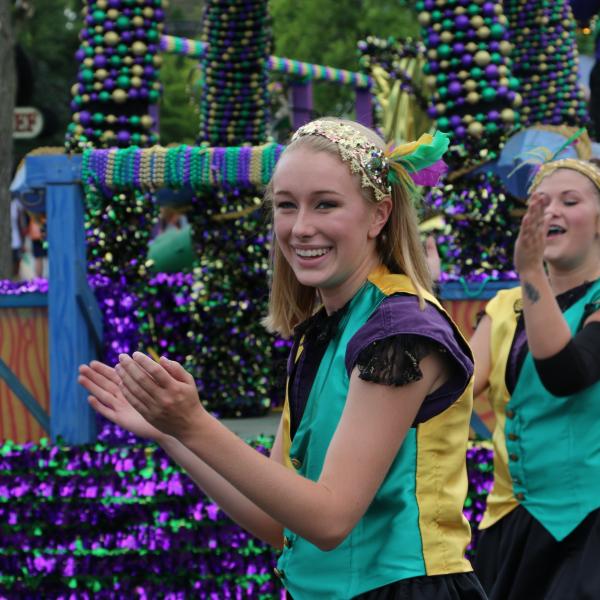 Our Mardi Gras parade rolls through the streets daily at 2:30pm and 7:30pm!
Featuring authentic floats honoring a variety of themes. The parade weaves through the streets and brings the Big Easy to you! There's no shortage of beads, so make your way to the parade route in Orleans Place or Mardi Gras and be ready to catch! Don't forget - each night we close out the festivities with FIREWORKS! Look to the skies 15 minutes before park close. The Mardi Gras Festival and Parade runs July 28 - August 12.
Festive Entertainment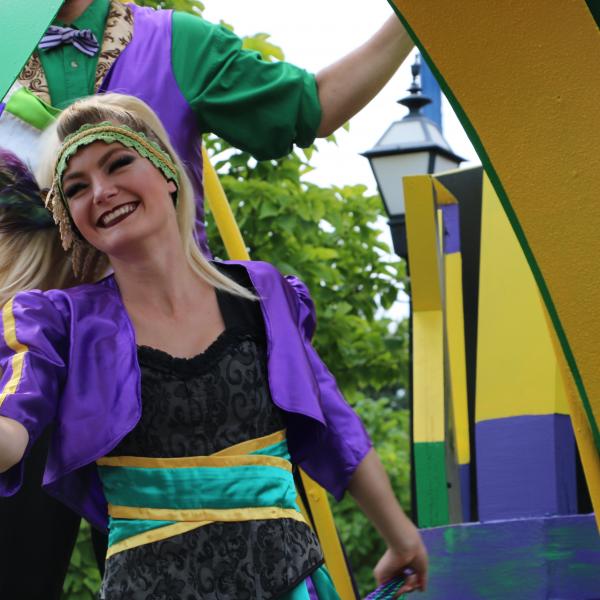 The celebration never stops in Mardi Gras!
The party runs for three weeks, with Mardi Gras characters, including a jester, stilt walkers and New Orleans style entertainment.
The parade follows our trolley route starting in Hometown Square. It then travels through Carousel Plaza, Orleans Place, and Mardi Gras. The most fun happens in Orleans Place and Mardi Gras, so make sure to grab your spot there to see it go by!
Delectable Dining
Taste some Louisiana in our Mardi Gras themed area!
We're bringing all the classic Mardi Gras foods to Six Flags! The special foods will be sold in our Mardi Gras area of the park, and All Season Dining Passes will not be accepted for these items. Guests can purchase tickets in Mardi Gras that are usable at the standalone food booths from 1:00pm to 7:00pm. Tickets are $2 each and All Season Dining Pass holders get two free tickets when then purchase 10. Check out the list:
- Shrimp Po'Boy: Classic fried shrimp stuffed french bread with all the fixin's - 4 tickets
- Jambalaya: Rice with andouille sausage served in a fresh bread cone - 4 tickets
- Crawfish: A Southern staple! Served Cajun steamed - 4 tickets
- Beignets: Specialty fried dough topped with powdered sugar and a choice of strawberry or chocolate topping - 3 tickets
- Southern Hurricane: New Orleans signature cocktail featuring whiskey and fruit juice - 7 tickets
- Great American Iced Tea: Raspberry vodka mixed with raspberry iced tea - 7 tickets
- Goliath: A blend of gin, vodka & tequila with blue curaco and sprite - 7 tickets
- Specialty beers - 6 tickets
Our website always offers the best deals on Season Passes, Tickets and other park products. Check out the incredible offers below!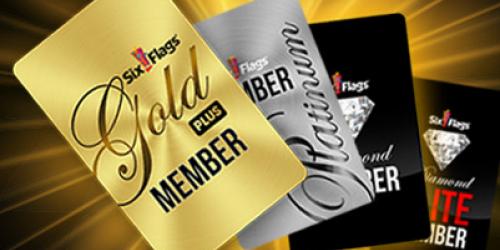 Membership offers unlimited admission, waterpark, and parking plus over 50 in-park benefits ranging from unlimited soft drinks to preferred parking to up to 50% off almost everything at the park.
LEARN MORE >>
Learn More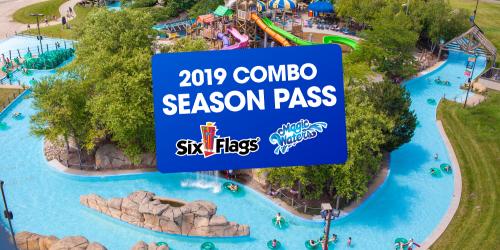 For a limited time, buy a Six Flags Great America Season Pass and get FREE Magic Waters and FREE Upgrade to Gold! LEARN MORE >>
Learn More
From special performers to an authentic parade, we're bringing Mardi Gras to you!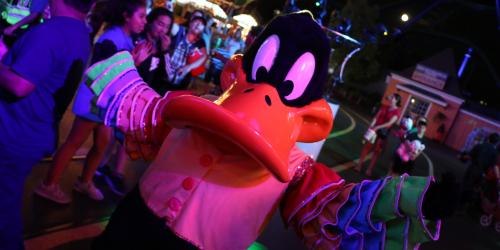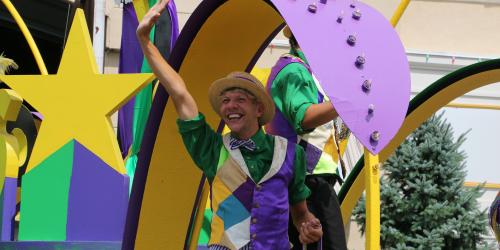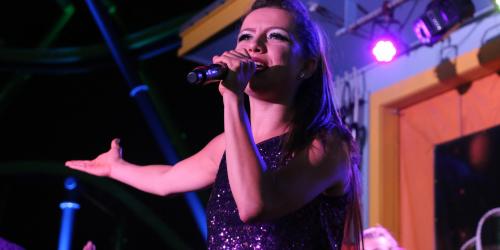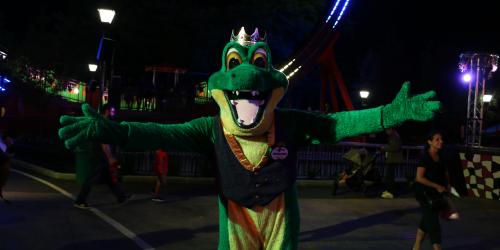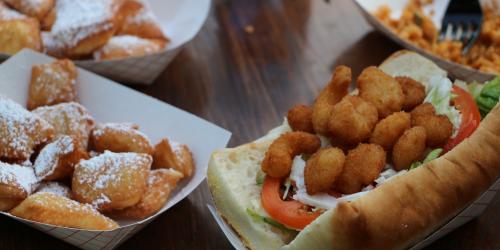 Park FAQs
What festive foods will be available during Mardi Gras?
We will be offering tasty Louisiana eats like crawfish, shrimp po'boys, jambalaya, and of course beignets! Adults can cool off with a classic Hurricane, a Great American Iced Tea, a Goliath beverage or a specialty beer. All items are available in the Mardi Gras and Orleans Place areas and All Season Dining Passes cannot be used towards them.
Where can I see the Mardi Gras entertainment including the Parade?
Our performers take the streets daily in our Mardi Gras Parade! It follows our normal trolley parade route, but the best views are available when the parade stops in Orleans Place and Mardi Gras. The parade route is marked in the Park and in the map so you can make your plan in between checking out our amazing coasters.
When is the Mardi Gras Festival taking place?
Our Mardi Gras Festival begins on July 28 and runs through August 12.
Does my Season Pass include the Mardi Gras Festival?
Yes! Your 2018 Season Pass or Membership includes admission to our amazing events like Fright Fest, Holiday in the Park, and our Mardi Gras Festival!
Sign Up for our Park Newsletter and Enter to
Instantly Win Two Free Tickets to Six Flags!
Sign up for our park newsletter and we'll let you know immediately if you've won two tickets to Six Flags! You'll also get exclusive discount offers, articles about new attractions, special in-park savings coupons and much more.
We promise not to spam you. There is no absolutely commitment, and we won't share, sell or rent your personal information with anyone. Unsubscribe anytime with just a couple of clicks.