Events
There is always something exciting going on at Six Flags! From internationally acclaimed holiday festivals to engagingly entertaining educational events to out-of-this-world fireworks displays, our calendar is always booked with the best.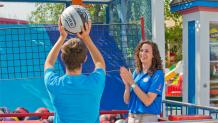 Hiring Events
February 16, March 2 & 23
Join Team Six where all positions pay above minimum wage!