SFGD Membership Collection Pins
Membership Collection Pins
In 2019 Six Flags Great Adventure is introducing an all new collectible exclusively available to Members that fits perfectly on your Membership Lanyard! These exclusive Membership Collection Pins are only available to Gold Plus, Platinum, Diamond or Diamond Elite Members.
How to Redeem
There are a variety of ways to get your hands on these one of a kind collectibles.
SFGD Membership Pins Events
Unique pins are being created in limited quantities for every Membership Appreciation event in 2019. Members can attend the Member Appreciation events, and go to the Pin Redemption location at the specified time to be able to redeem their pin. Pins are FREE to all active Gold Plus, Platinum, Diamond and Diamond Elite Members, but each member must be present during pin redemption at the Membership Appreciation Event to redeem the pin. Each Member must also present a valid Member Card or Member Card loaded on the Six Flags Mobile App. Pins cannot be redeemed at other times and each individual must be present. These unique pins are made in limited quantities and only available while supplies last.
Member Appreciation Event Dates
April 6 - Park Opening Event
May 25 - WONDER WOMAN Celebration Event
June 9 - BIZARRO 20th Anniversary
June 28 - Hurricane Harbor Summer Kick-off
July 14 - Safari Party
July 26 - Calypso Springs Launch Party
August 9 - Hurricane Harbor Luau
August 17 - Batman 80 Years
September 7
October 30
November 9
December 8
SFGD Membership Pin Gallery
SFGD Membership Pins Blurbs
Collect Member Rewards points to redeem for the 2019 Season Member Collection Pin. This pin will be available in the Member Rewards portal. For more information on the Member Reward Program and to enroll today visit the Six Flags Membership Rewards information page.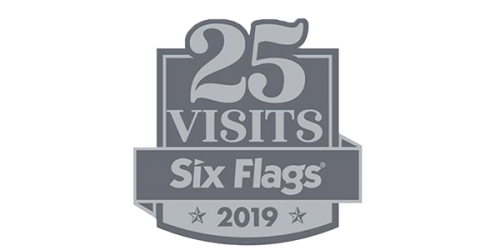 The final pin to collect throughout the 2019 season is by visiting the park. Members that visit Six Flags Great Adventure in the 2019 Season 25 times, will be able to receive a FREE limited edition Silver 25 Visit Pin. Once you have visited 25 times, a coupon will show up in your coupon portal to redeem you Silver 25 Visit Pin at the Member Services building at Six Flags Great Adventure.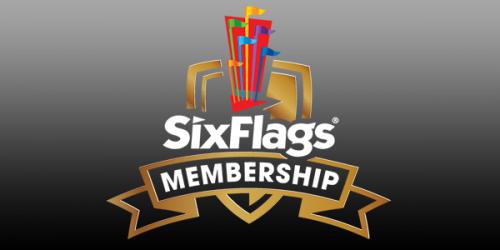 Pins are exclusive to Members at the Gold Plus, Platinum, Diamond or Diamond elite levels. Member Collection Pins are not available to Regular Members, Gold Members, Season Pass Holders, Day Ticket Guests, or Bring a Friend promotional tickets. Limited quantities are available while supplies last. Each pin is distributed to the individual Member, only one pin per Member with valid Member Card or Member Card loaded on the Six Flags Mobile App. Dates, availability and pins are subject to change.