SFGD Group Sales - Educational
Whether it's for a reward, end-of-year celebration, senior trip or educational experience, we provide the perfect adventure for your class. The extraordinary thrills will provide an unforgettable day of memories for your group. Teachers will appreciate the ease of booking the trip and the savings offered by our special school rates.
Sign Up Now
to receive discounts and info about packages just for groups
Six Great Reasons to Host Your Next School Event at Six Flags
Six Flags has what you need, whether you are looking for a special reward opportunity or a unique learning venue. Here are six reasons why a trip to Six Flags is perfect for your class:
Experience New Jersey's most thrilling interactive learning laboratory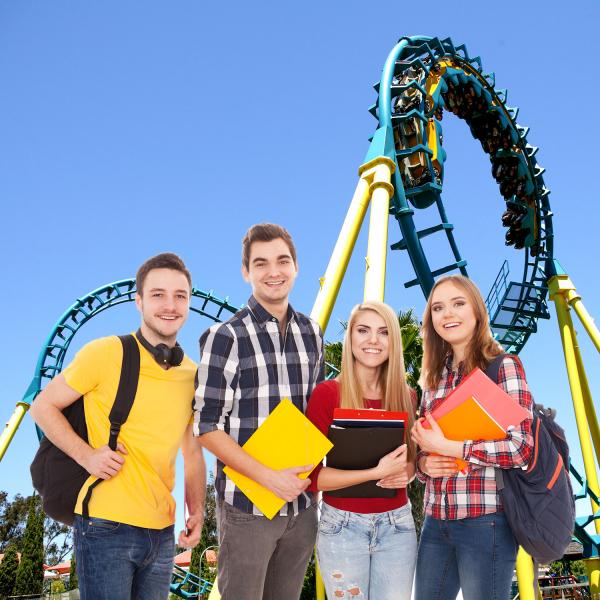 A visit to Six Flags Great Adventure is a fun and engaging way to reinforce lessons learned in the classroom as well as reward students for a job well done.
Add a whole new meaning to "the thrill of learning" by connecting your curriculum to Six Flags. Amplify key themes and concepts from your classroom in a safe, stimulating environment. Open-ended discussions about physics, math, and fun promote critical and creative thinking among all ages and invite opportunities for students to consider multiple perspectives.
Teachers regularly use Six Flags to help teach their students:
Physics (magnetism, gravity, friction, potential energy, etc)
Math
Science
Biology
Business
Marketing
Whether you're interested in one of our special subject-focused learning events or as a separate group on the day of your choice, Six Flags has packages and programs to meet your needs.
Please see the Educational Events listed at the bottom of the page for Event details, including special pricing and ordering instructions.
In-Park Catering Services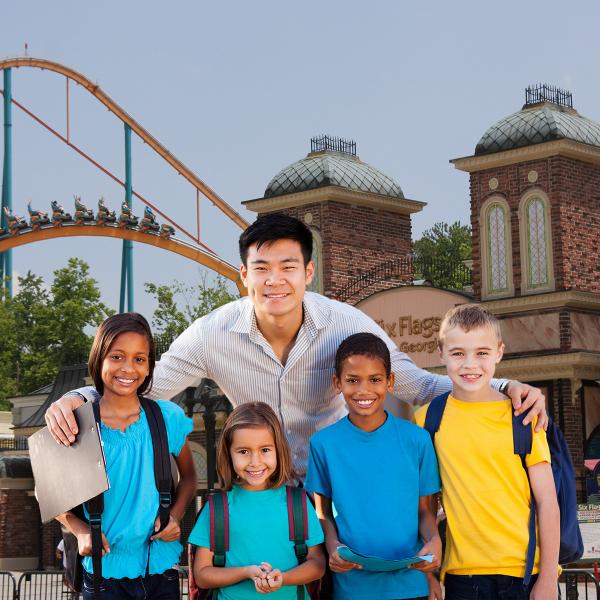 Don't experience the park on an empty stomach!
Six Flags catered outings offer a complete day of food and fun for groups of 100 or more without breaking the bank. Take the guesswork out of food planning and let our trained, expert staff take the lead. Choose from signature picnic staples like burgers and hot dogs or enjoy chicken, pasta, desserts and more.
Every package includes park admission and an all-you-can-eat buffet so absolutely no-one leaves hungry. Plus, the entire picnic experience takes place in your own private pavilion where you and your crew will truly be treated like VIPs. You can even customize your day with fun add-ons like souvenir photos, games, DJs, face painters and more.
Our Picnic Grove can accommodate groups of 100 to 20,000 so it's the perfect venue for both the smallest and largest group outings. Large groups can even plan the ultimate getaway with an exclusive event that includes private access to the entire park for a truly unique and unforgettable experience – all for often less than the regular admission price. Leave the planning to us and focus on spending a fun-filled day with your group. We promise you take all the credit.
Safari Off Road Education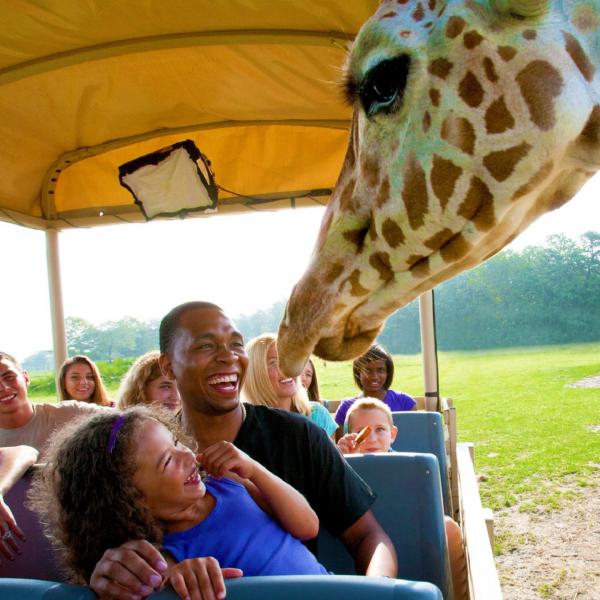 Students K-6 see animals up-close while visiting our 350 acre wildlife preserve.
Go on a Journey in Learning!
Six Flags is proud to offer students K-6 a journey in learning with 1,200 animals from six continents in our 350 acre wildlife preserve led by our experienced tour guides.
Our Safari Off Road Education program is available on select non-operating days in April and May.
Our tour guides can help bring your classroom lesson into the safari. The program corresponds with NJ State Learning Standards.
Space is limited so contact us today. Email our Safari Programs Team for date availability and to receive a reservation form.
Discount Pricing for Educational Groups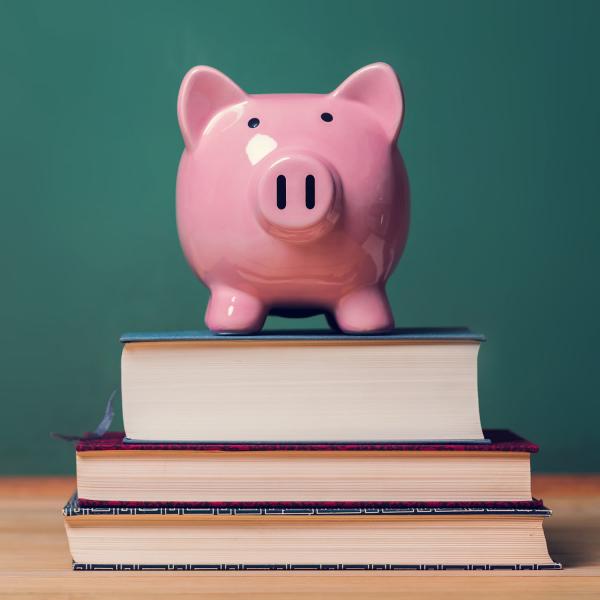 Educational groups receive special rates and discounts on tickets to Six Flags. The size of your discount depends on the size of your group.
Groups of 100 or More
Groups of 100 or more can save over 50% off the cost of regular admission tickets. To learn more about bringing your group of 100 or more to the park, please call 732-928-2000 x2859.
Groups of 15 to 99
Smaller groups of 15 to 99 students also receive special pricing on tickets to Six Flags. Pay as little as $31.99 (plus tax) per student, depending on your visit date -- a savings of over $45 off the general admission price. All group orders receive one complimentary admission for every 10 pre-purchased tickets, with a minimum of 15 tickets.
Two-week advance purchase required for tickets to be mailed back to you. Minimum purchase of 4 business days in advance for tickets to be held at Will Call.
Online Ordering of 15-99 tickets: Buy 15-99 tickets online and print them immediately with Print-N-Go. Orders of 50-99 can also be shipped. Online orders require credit card payment and are subject to tax.
Tax Exempt Groups
Tax exemption is not eligible with online purchases. Please mail or phone in your order for tax exemption purposes. You can download a ticket order form for your school event or class trip good on any day.
Educational Events (any park)
We host a number of special educational events just for schools and youth groups. Many of these events are designed to meet special curricular standards.
Pricing and Admission
What is the minimum size of a group?
15 people will qualify you for the group rate. Once you purchase a minimum of 15 tickets, you will get 1 free chaperone ticket for every 10 tickets you purchase.
How much does each ticket delivery option cost?
There is no additional shipping charge. Shipping is included in the processing fee.
How much does it cost to park a bus at the park?
Bus parking is $20 if paid in advance with your group order. If paid at the park on the day of your group's visit, it costs $25.
How much money should students bring with them to the park?
We leave this up to each individual's discretion. This also varies depending on if a dining option (Meal Vouchers or a Catered Picnic) was pre-purchased for the group.
I have young children in my group. Am I required to purchase a ticket for them to enter the park?
Children ages 2 and younger can enter the park for free.
Planning Your Visit
When is the best time to visit?
Any weekday is a great time for schools to visit. Please check operating calendar if you plan to visit in April or May as we are not open daily until May 25.
What happens if the park closes due to weather?
Our weather policies are dependent on the type and duration of the inclement weather. Contact a Six Flags Great Adventure Group Sales Representative for more information.
How early can we arrive on the day of our event?
The parking lot opens 1 hour before the park opens.
Can Bugs Bunny or Batman visit our group?
Characters can make appearances at Catered Outings for an additional fee.
Food and Meals
Do you offer discounted meals for groups?
Yes, we offer Meal Deal Vouchers that are valid at a variety of locations in the park.
What kind of food and dining packages are available for groups?
We offer Meal Vouchers for purchase with group tickets. These are valid for one meal at select restaurants in the park. Catered packages are available for groups of 100 or more people.
Can my group bring outside food and drinks into the park?
No outside food is allowed inside the park. We do allow each person to bring one bottle of water inside the park.
General Questions
Does my entire group need to arrive and enter the park at the same time?
Your group is not required to enter the park together, but everyone needs to have their own admission ticket.
Are any learning guides or workbooks available for my school group's day at the park?
We have Physics workbooks available for High School aged students and Math & Science workbooks available for Middle School aged students. We also have worksheets available for Biology Day and Business & Marketing Day.
Can we leave tickets at Will Call?
You will not be able to leave individual tickets at Will Call. The group leader should distribute all tickets in advance.
How can we cancel or reschedule my school's visit?
Call our Group Sales department at 732-928-2000 x2845 to speak with a representative about your group's situation.
What personal items and types of bags are allowed in the park?
Bags are allowed inside the park, but are subject to search at Security. Check our website for a complete list of prohibited items inside the park.
What is your policy regarding chaperones?
Once a minimum of 15 group tickets are purchased, your group will receive 1 complimentary chaperone ticket per 10 tickets.
A student needs to leave early. Can their parent or legal guardian pick them up?
Each school must set their own policy regarding students leaving the park early.
Can my group receive additional chaperone tickets after we schedule our trip to the park?
Yes, additional chaperone tickets can be purchased at the group ticket rate.
My group includes people with disabilities. How do I proceed?
Is the ticket price all inclusive?
The ticket price includes admission to the park, rides, and attractions. There are a few attractions that require an additional fee. Food, parking, games, and souvenirs are not included in the ticket price.
Can students purchase souvenirs during their visit?
Yes, we have several souvenir shops located around the park.
How far in advance do I need to pay for my tickets?
In order to avoid a rush fee, purchase tickets a minimum of 10 days in advance.
We are a tax exempt school. How do we proceed?
Only New Jersey Public Schools paying with a school check or purchase order are automatically exempt from New Jersey State Sales Tax. All other organizations must provide a NJ ST-5 Tax Exemption form. Federal and other state tax exemption forms will not be accepted.
What methods of payment do you accept?
Visa, Mastercard, Discover, American Express, School Check, or Purchase Order
We do not provide transportation to and from the park.
What are the methods of delivery for tickets?
Tickets are sent via Fedex Ground Shipping. They can also be picked up at Guest Relations on the day of visit with an advanced request.
Tickets may expire. Check your tickets for expiration dates.
Can I return tickets that I do not use?
Tickets are non-refundable, but they can be returned for credit to use on another day.
How can I place my group order?
You can order online, submit an order form, or phone in your order to 732-928-2000 x 2845.
Do you have private meeting spaces group events?
We do not have enclosed meeting spaces, but we do have outdoor pavilions that can be reserved for groups of 100 or more.
Membership Program
Is there a processing fee for group orders?
Yes, there is a one-time processing fee of $9.99 when ordering group tickets online and $11 if you order at the ticket office.
Friends & Family Program
What is the process for booking an educational group visit?
There are several ways to book your group event to the park. You can complete the order form online and fax it to 732-928-1374, or you can email the park at lpassero@sftp.com. Phone orders can be placed at 732-928-2000 x2845. Tickets can also be ordered online through our website.
Pre-payment is required with a school check, credit card, or purchase order. No personal checks are accepted.
Can my group attend on any day or just certain days?
Your group can attend the park on any regular operating day. If you are a school group, we have two exclusive days just for groups like yours - April 20 and May 23, 2018!
Does Six Flags host birthday parties?
Yes, we love hosting birthday parties at Six Flags! The minimum group size to host a birthday party at the park is 15 people plus the person celebrating their birthday.