New in 2020 - Sidewinder Safari
Sidewinder Safari Sends Guests Slithering Through a Venomous Adventure
Guests will experience a one-of-a-kind, combination thrilling family coaster and animal exhibit as they become immersed in a jungle-like setting where there are encounters with live snakes and other reptile species before boarding spinning coaster vehicles for an exhilarating experience through 1,378 feet of slithering track.
SFDK New for 2020 Features
The park's 12th roller coaster, Sidewinder Safari, will feature a unique combination live animal exhibit in the queue line followed by the wild spinning family coaster experience.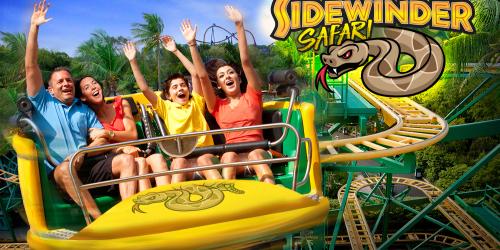 Combination Coaster and Animal Thrills
Walk through the entrance and encounter different snake and other reptile species before boarding trains for a wild spinning adventure.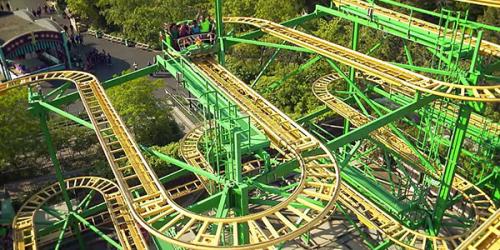 1,378 Feet of Slithering Track
Guests will experience 360 degree sideway spins and twisting and turning hairpin curves on their unpredictable ride.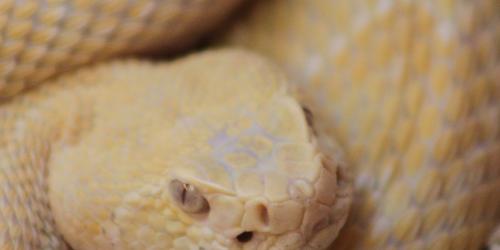 Snakes and Other Live Reptiles
Get up close with snake and reptiles of different species in the queue line for the ride.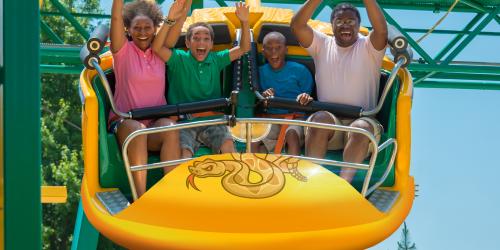 Board four-person coaster cars and fly high and low on several sudden falls from the treetops.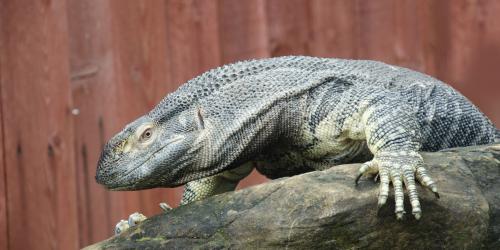 A rotating array of animals plus the free-spinning coaster cars means a different experience each time.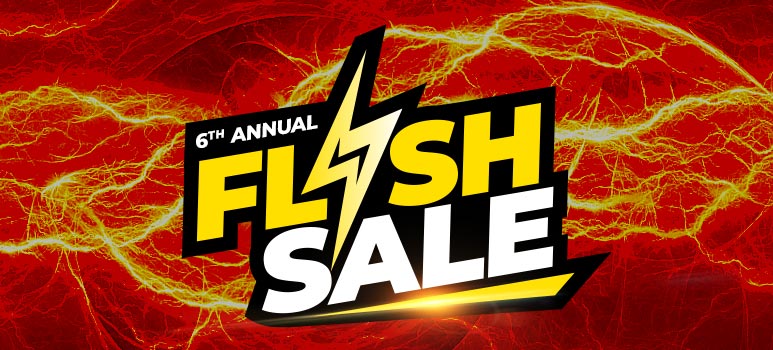 Our annual Labor Day
Flash Sale
is the biggest, best sale we will EVER have on 2020 Season Passes. We guarantee that you will never find a better deal!
Only guests who purchase their 2020 passes and Memberships during our Flash Sale will receive free upgrades, free food, free merchandise, and free bonus benefits. (bonus benefits depend on what you buy).
Now is the best time to buy:
Season Passes
Buy your 2020 Season Passes and get free Season Parking, free skip-the-line passes, free upgrades and more!
Memberships
Becone a Member during our Flash Sale and get everything Season Pass purchasers get plus three free months!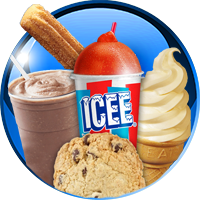 Season Dining Passes
Eat every visit in 2020 for as little as $39.99. Buy during our Flash Sale and get free dessert every visit for the rest of 2019!
And Lots More!
During our Flash Sale find incredible deals on Season THE FLASH Passes, Season Photo Passes and more!
View Flash Sale Deals