SFDK New 2018
Time to get twisted! Opening in Summer 2018, an epic new thrill ride attraction is coming your way:
HARLEY QUINN Crazy Coaster, the world's first dueling looping coaster!
This exciting new figure eight coaster joins our Super Hero line-up of thrill coasters and family fun: SUPERMAN Ultimate Flight, The JOKER, WONDER WOMAN Lasso of Truth and The PENGUIN.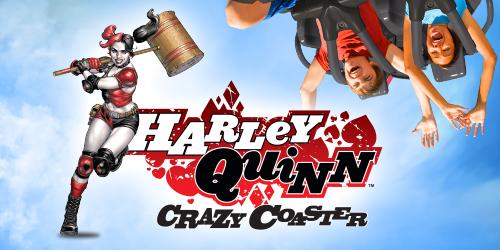 Two trains thrust backwards, forwards and upside, encountering a combined 70 mph flyby episode that defies logic.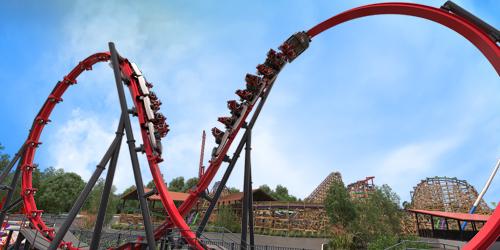 Head Over Heels Inversions
Riders experience 12 head over heels inversions on this continuous inverted looping coaster for nonstop thrills.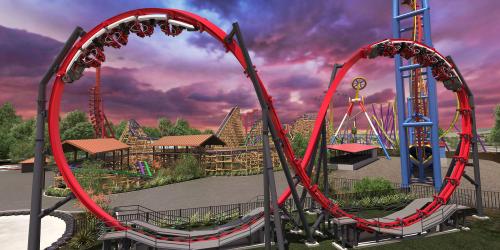 Two trains seat 32 riders seated face-to-face, passing one-another as if they are experiencing an epic dueling adventure,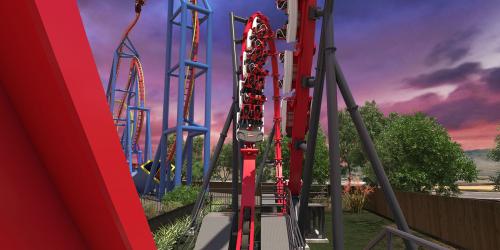 The over-the-top personality of one of the world's most iconic female Super Villains from the infamous Suicide Squad villains is the perfect foil to represent this crazy ride.
SFDK New 2018 Photo Gallery
We'll be updating this section as the work begins on installing our newest attraction.
Enter to win 2 free tickets!
Sign Up for our Park Newsletter and Enter to
Instantly Win Two Free Tickets to Six Flags!
Sign up for our park newsletter and we'll let you know immediately if you've won two tickets to Six Flags! You'll also get exclusive discount offers, articles about new attractions, special in-park savings coupons and much more.
We promise not to spam you. There is no absolutely commitment, and we won't share, sell or rent your personal information with anyone. Unsubscribe anytime with just a couple of clicks.
About Six Flags Discovery Kingdom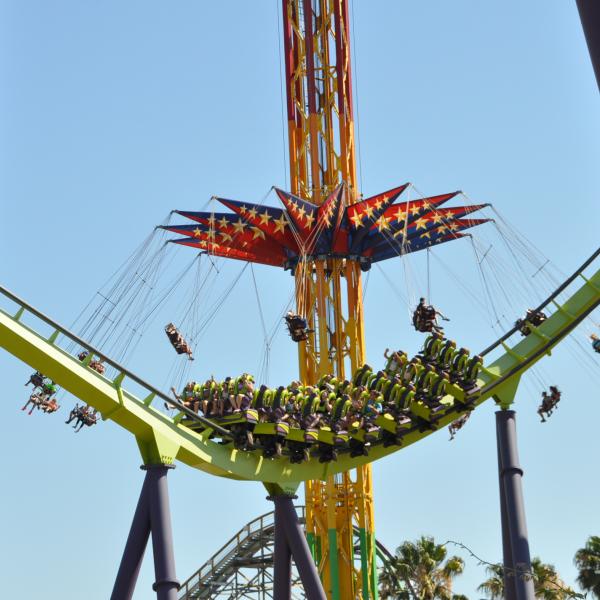 Six Flags Discovery Kingdom, the Thrill Capital of Northern California, features a unique combination of animal attractions, thrilling rides, exciting shows and wildlife presentations. Every visit is an adventure of discovery and fun.
Member of the media? Click here to view our press release online.