FRIGHT FEST 2019 : Upstate New York's Most Terrifying Halloween Event

Fright Fest General Header SFDL
Fright Fest, presented by SNICKERS®, is back for select days
September 27-October 27
at Darien Lake. It's a spooky time of year as zombies and ghouls take over the park. Enjoy thrills and activities for the whole family throughout the day and come back for a truly frightening evening of fun after the sun goes down. Fright Fest offers a wide variety of places to get your scare on including several haunted houses and scare zones located throughout the park. The stuff of nightmares lurk around every corner as the dark of night washes over the park. The ghouls are set free for their daily hunting rituals.
BEWARE! There is no place to hide!
DL Fright Fest Featured Attractions
This is Fright Fest like you've never experienced before. We've raised the undead to bring you new Haunted Attractions and special Halloween treats that you can only have at Darien Lake!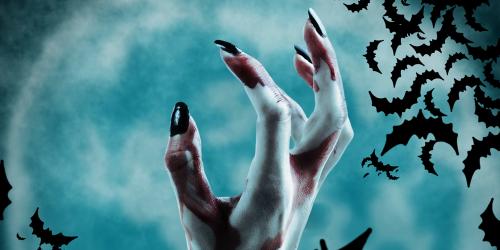 Were unearthing 10 Haunted Attractions to keep you chilled to the bone. Every turn brings you face to face with your worst fears (and some you didn't know you had).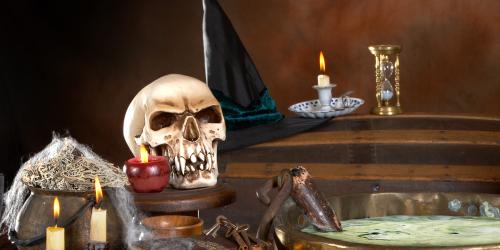 Were not stopping at Haunted Attractions. New shows , new dining, and new Fright Fest souvenirs await you too! After seeing our merry band of circus misfits, try some festive treats and pick up a few things to remind you of your Fright Fest experience!
Haunted House Sweepstakes
We're giving away a pair of tickets to Six Flags EVERY DAY until the end of Fright Fest! Simply sign up for the park newsletter below and we'll INSTANTLY tell you if you've won a free pair of tickets to Six Flags, valid until the end of the 2019 Season. Enter once per day!
Six Flags will not sell, rent or otherwise share your personal information with third-parties. We will use it only to send you the park newsletter and information about the park. You can unsubscribe at ANY time with just two clicks. Please review the Six Flags privacy policy for full details.
If you get lost, no one can hear you scream!
Only the bravest of souls date to enter our haunted mazes. You'll be blindsided by darkness as you find your way through the labyrinth all while being hunted -- never knowing what is around the next corner. Are you ready to face your worst fears? Purchase of a fear pass or house ticket is required for entrance to mazes listed below.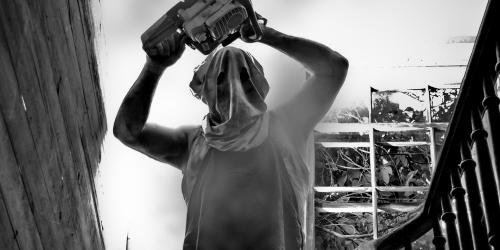 Visit the winding paths of death and despair that once was Camp Sunshine. The Boogey man is real and tonight he could be playing a little trick on YOU!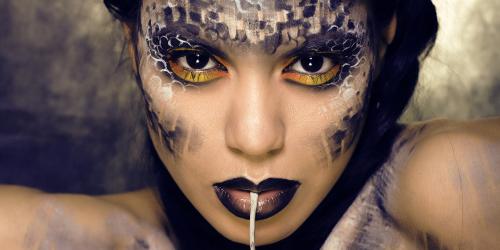 Immerse yourself into this forsaken island filled with ancient ruins, secrets and a tribe of worshippers looking for their next human sacrifice.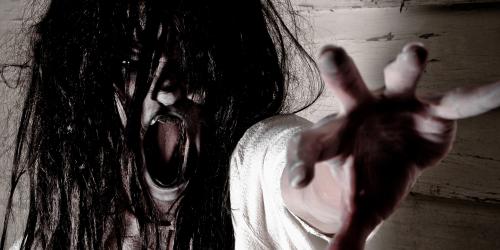 Hotel Terror: 7 Deadly Sins
Tour the horrific hotel where sinful guests are condemned to a life of suffering. But, beware; they do not take kindly to visitors.
DL Fright Fest Scarezones
There is no "leisurely stroll" during Fright Fest. Terror isn't confined to Haunted Attractions. The ghouls have spread into the streets to "greet" you as you make your way to your next fright. There are zombies and ghouls lurking in every corner just waiting for you. Stay Alert!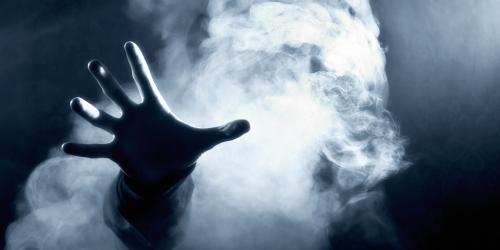 Do you dare walk through the passage of the soulless keepers?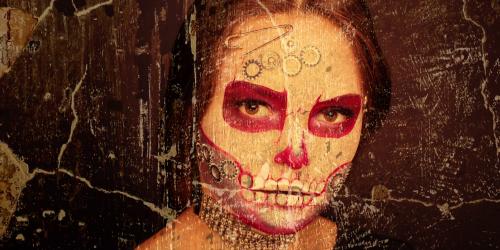 See if you become a cog in the machine.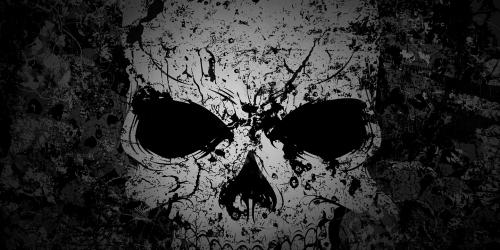 Can you conquer the Cajun curse?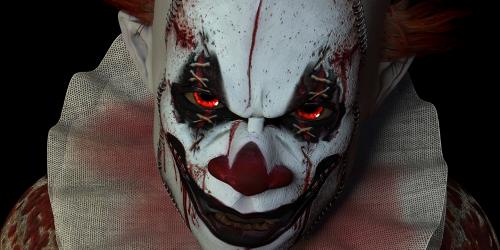 See what happens to life after the circus.
Never before has Darien Lake offered so many different live performances during Fright Fest. Our Fright Fest shows will leave you howling for more.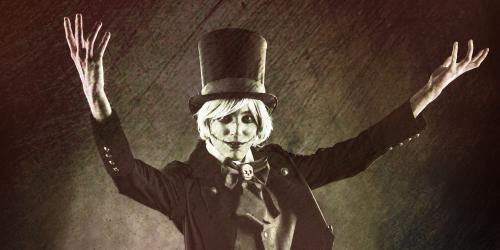 A showcase of four entertainers that specialize in dangerous, scarring, grotesque, and hard-to-watch feats of physical endurance.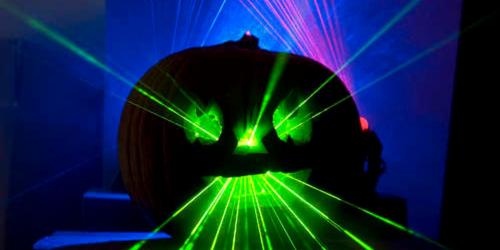 A new Halloween laser light show every Friday and Saturday night starting at 10:30 PM!
Don't come to Fright Fest unprepared--it's not for the faint of heart. Find the details you need for planning your trip, then plan your escape!
September 27-October 27
Enjoy Over

45

Rides, Shows & Attractions
•
•
•
Unlimited Visits for all of 2019
•
•
Includes BOTH Fright Fest
and Holiday in the Park admission
•
•
Includes admission at ALL Six Flags theme parks
•
•
Free tickets for friends on Celebration days
•
•
Parking included (regularly

$25

/visit)*
•
Preferred Parking every visit*
•
Earn points towards rewards & prizes
•
Unlimited soft drinks every visit*
•
Up to 50% off almost everything in the park*
•
Skip the line passes every visit*
•
Includes Haunted House Wristbands every visit*
•
Over 50+ valuable Member benefits*
•
Parking (regularly

$25

/visit)*
Not
Included
Not
included**
Includes Preferred
Season Parking
Buy During Our Sale And You'll Get:

Tickets
Season
Passes
Membership

*Membership benefits vary by level. See Membership page for details!


**Gold Season Passes include Season Parking.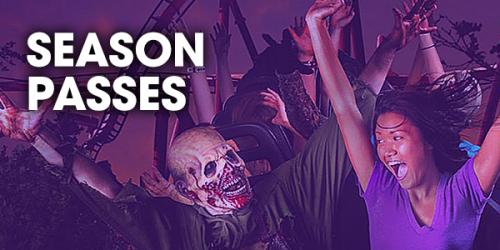 Buy 4 or more Season Passes now and get FREE upgrade to Gold, FREE Parking and More. A Season Pass also includes free tickets for friends on select days, in-park discounts, access to VIP only events and admission to all Six Flags theme parks.
Learn More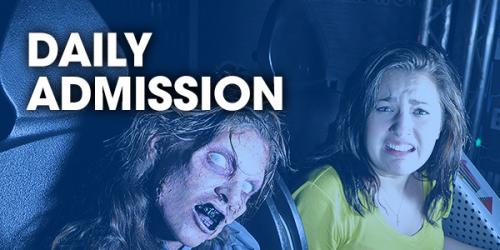 One-day admission for all day and Fright Fest at night.
Some haunted attractions require the purchase of a separate Haunted House Pass.
Buy Now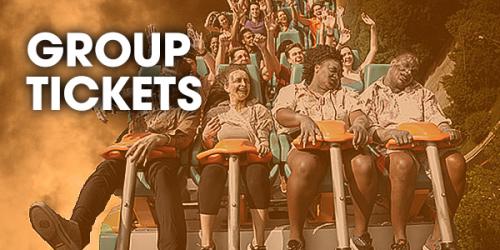 Groups of 8 or more get really big discounts when tickets are purchased in advance.
Learn More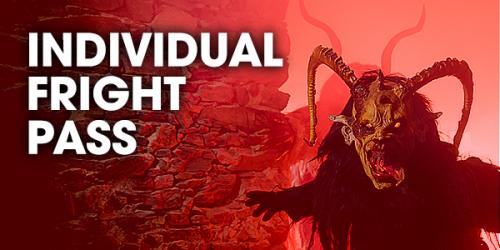 Unlimited trips through all haunted attractions on a single visit to the park.
Plan your visit to Darien Lke by viewing our Park Map. You may also pick up a copy at the Front Gate on the day of your visit.
Coming Soon
To check park operating hours, call us at 585-599-4641. Our staff of demons is dying to alert you of the extended operating schedule. Don't hang up on them, they have caller id and will call you while you sleep. Or you can always check our online calendar.
If you insist on visiting on a date when the park is closed, we will have to insist that you stay as dinner.
Bring a jacket or sweatshirt for the cool evenings. We wouldn't want you to catch a cold and infect our monsters.
Start your day at attractions farthest from the exits. Your best bet for a good time is to stay as far away from the exits as possible. Bad things happen at the exits. Good things happen in remote locations deep within the park.
Clowns smile right before they get you. Spiders don't.
Review the special Fright Fest park map and guide. You may think you know where everything is, but you don't. We rearrange everything all the time, just to make it more fun for us.
If you get lost looking for haunted attractions, we will find and eat you.
There are plenty of places to get that one final selfie. Our deadly photo bombers roam the park nightly.
No need to feed the monsters — they'll eat you on the run.
Please enable the location tag for your Instagram photos….it helps the zombies find you faster. Please turn Snapchat Ghost Mode off too.....they like to watch you.
Fright Fest Survivor pickup. Zombies will be chasing survivors toward the exit at 11 p.m. on Friday and Saturdays, and 8 p.m. on Sundays.
Brains must be surrendered upon exit.
DL Fright Fest Directions
Your dose of chills and thrills is closer than you think. Darien Lake is located just 6 miles south of New York State Thruway exit 48A.
Our physical location is 9993 Allegheny Road, Darien Center, NY 14040
Lodging Information
From Buffalo:
Take Route 20 East (Broadway) to Route 77. Continue north two miles.
From Rochester:
Take NYS I-90 to exit 48A (Pembroke). Take Route 77 South six miles to 9993 Allegheny Road, Darien Center, NY 14040.
From east of Rochester/Syracuse:
Take NYS I-90 to exit 46 (I-390 South). Take I-390 South to Route 20. Take Route 20 West to Route 77, continue two miles north.
From Corning/Elmira/Binghamton:
Take Route 17/I-86 West to I-390 North. Take I-390 North to Route 20, continue west to Route 77, and continue two miles north.
From Canada:
Take I-90 to exit 48A. Go six miles south on Route 77.
From Cleveland/Pittsburgh and points west:
Take I-90 East to exit 48A. Continue six miles south on Route 77, or call for alternate routes.
Fright Fest
What are your operating hours?
Fright Fest hours are listed in the calendar above. You may also view our operating calendar.
What are the current ticket prices?
We are pleased to offer a variety of gruesome ticket packages. Specific pricing for Fright Fest tickets and season passes will be posted shortly. Check back soon!
Are there any rides at Fright Fest that won't scare me?
How many scary things happen during Fright Fest?
There is no way of knowing. Those who have tried to count were found in a corner, sobbing with fright.
I'm not afraid of Fright Fest. Is that okay?
Keep telling yourself that if it helps. The truth is something that will speak for itself.
Can I wear a costume, mask, or makeup?
No. While you may enjoy making fun of our ghosts, demons and zombies by dressing up like them, doing so is clearly insensitive to their feelings. They can't help the way they look and you ought to be ashamed of yourself for even asking the question. Jokes aside — this is a safety issue. If you wear a costume or mask into the park our monsters will get confused and might accidentally start eating each other instead of you.
That is the kind of question that is going to set you apart from the others and act as a magnet for everything you will wish you'd never met. Fortunately for you there are dozens of free roaming zombies at the park would be more than happy to answer your question.
Which ride is the least scary?
How long has Fright Fest been going on?
It's like time; there was never a start. It has always been there. A better question is: when will it end?
Will my boyfriend or girlfriend be eaten?
It depends how full we are after we finish eating you.
Fright Fest Share Your Experience