SFGD Camp Aventura
Get up close with our animals!

Halfway throughout your exciting safari excursion, you will have the opportunity to stop at Camp Aventura. This area features some of the safari's smaller species, including parrots, pygmy goats, barn owls, reptiles, giant anteater, two-toed sloth, and more! Camp Aventura is also a great place to grab a bite to eat, shop for fun animal themed souvenirs, and relax with your friends and family while overlooking our safari landscape. We offer a family friendly giraffe feeding experience, educational zookeeper talks, and the Soaring Eagle zip ride. There is no time limit, simply spend as much time as you wish at Camp Aventura, and then return to the station to board a truck to continue your safari off road adventure!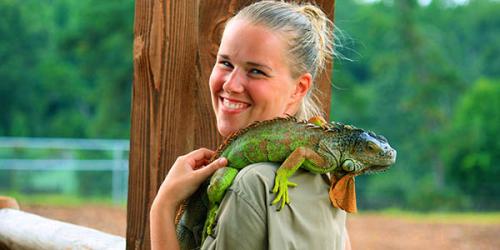 Camp Aventura is home to a wide variety of reptiles, from our Argentine black and white tegu Samson to our 100 pound albino Burmese python Miss Piggy. You may even have the chance to meet one of our scaly friends up close, as our knowledgeable animal educators frequently conduct zookeeper and conservation talks. Did you know that snakes are not slimy? Their scales are made up of keratin, the same protein in our hair and fingernails!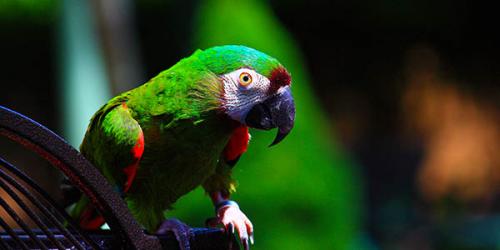 From beautiful Moluccan cockatoos to the majestic blue and gold macaw, Camp Aventura features a plethora of exotic feathered friends. Come meet our African grey parrot brothers, Sibbitti and Blodyn, or say hello to Annie, our lesser Sulphur crested cockatoo. Each parrot has a unique personality, and have the intelligence of a three year old child. Many of our birds came from rescue situations, and now have their forever home in the safari. With their brightly colored feathers and distinct vocalizations, you are sure to fall in love with our parrots!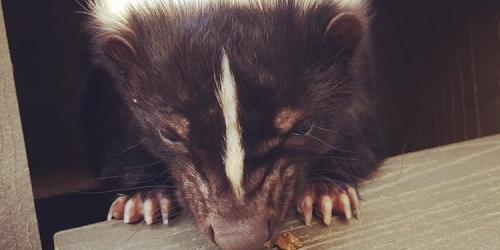 What's black and white and red all over? Our eastern striped skunk Tango, playing with his favorite red ball! Tango is an animal ambassador, and is a part of our training program. He enjoys spending time with his trainers and learning new things. His favorite form of enrichment are piñatas.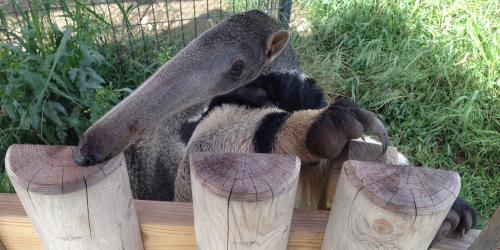 Can you imagine eating over 30,000 ants a day? Or how about having a two foot long tongue? For Archie, our giant anteater, this is the norm. Archie is a Camp Aventura favorite, and turns heads with his unique looks. Giant anteaters have long, bushy tails and are known for their very narrow and long noses. Archie's favorite thing to do is take a bath, and will often lay on his back, combing his tail with his four inch long claws. Archie loves rolling around and playing in the mud, as well as tearing apart cardboard boxes.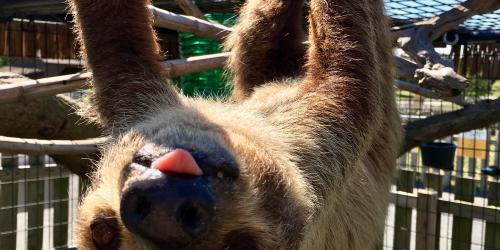 Imagine being so slow that algae grows on your fur, and spending almost your entire life hanging out on a tree? This is a day in the life of Rico, our sleepy friend. Rico's favorite veggies include red peppers, zucchini, and sweet potatoes. He loves to find a comfortable spot on a branch to take a nap, and will often spend the entire day sleeping. Sloths are good swimmers, and spend most of their lives upside down.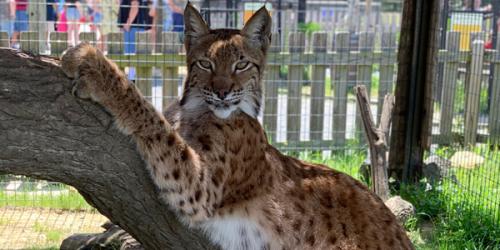 Ovi is a beautiful Eurasian lynx. This species is known for their short tails and tufts of fur on their ears and chin. They have large paws, which act as snowshoes during the winter months. Ovi is a very inquisitive cat, and loves to play with cardboard boxes.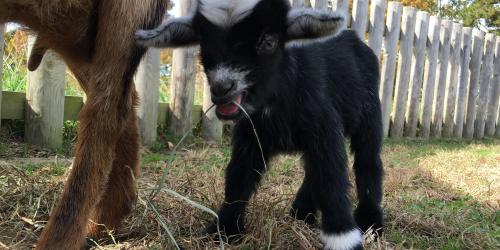 Bahhhhh! That's how our extremely friendly pygmy goats say hello. Camp Aventura is home to several of these playful and inquisitive creatures. We also have adorable Vietnamese potbellied pigs and silkie bantam chickens.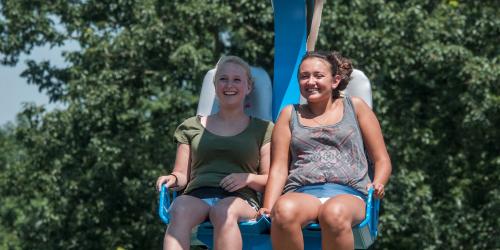 On this exciting zip line, guests have the opportunity to soar to new heights, and experience a great view of the safari park. Catch glimpses of our European brown bears, overlook our giraffes, and take in the cool breeze as your ride makes its way back to the station. A separate fee is required, but check out our bundle packages that also include a giraffe feeding.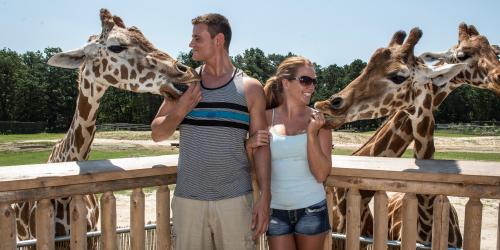 Have you ever wanted a selfie with a giraffe? Or how about feeding one? Look no further than our giraffe feeding deck at Camp Aventura, where you can do both! A knowledgeable animal educator will provide the food, and would be more than happy to take pictures of your group. Our giraffe feeds are at 11:30 am, 12:30 pm, 1:30 pm, 2:30 pm, 3:30 pm, and 4:30 pm (times are subject to change, and are first come, first serve). A separate fee is required, but check out our bundle packages that also include the Soarin' Eagle zip ride.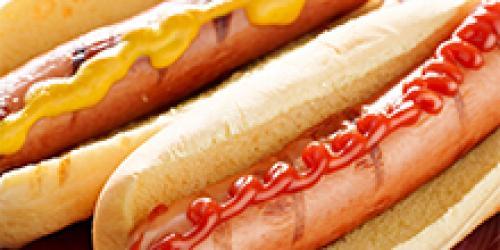 If you get hungry on your adventure through our safari, make sure to stop at Camp Eats! Our snack stand offers a variety of food, including sausage and peppers, hot dogs, pretzels, churros, ice cream, and more. Soft drinks and beer are available for purchase as well.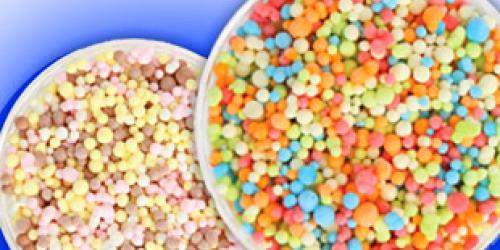 What better way to cool off on a hot day than with a refreshing bowl of Dippin' Dots? Serving up a variety of flavors, your space age ice cream awaits you at Camp Aventura.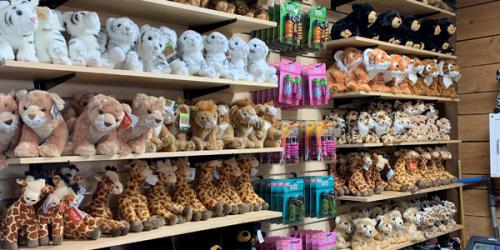 Purchase fun animal themed gifts in our Camp Aventura gift shop! There is something for everyone, from apparel to stuffed animals to our Save an Icon Collectible pins. With our special pins, the proceeds benefit the Wildlife Conservation Network and helps African elephants and lions in the wild.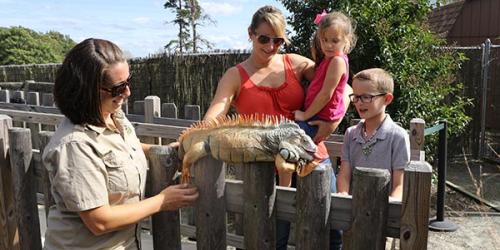 Help us celebrate individual species on their very own special day! Come visit Camp Aventura for games, chances to win prizes, and arts and crafts all relevant to that animal of the day!
Learn More