Events
Want to find out what's happening at the park? From holidays to special events, it's all right here.
Group and Educational Events
Each season, we host many special group days and school events when we turn the park into a gigantic learning lab. See our group events tab below so you can plan your trip today.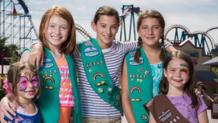 Girl Scout Day
A day of fun for Girl Scouts, their friends and family May 7, 2016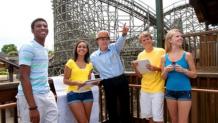 Math and Science Day
Students will perform experiments and calculations as well as enjoy the park on May 13!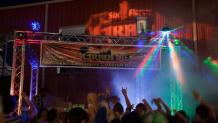 Grad Nite End of Year School Party
Celebrate the end of the school year and graduation on May 20. Presented by Metro PCS.
WIN PARK TICKETS

ENTER DAILY. INSTANT WIN!

Enter Now!