Youth Groups
Welcome to Six Flags America, the most THRILLING destination for your next group adventure. Big savings are available for scouts, youth camps, sports teams, and more. Celebrate with friends and family and reward your hard-working group with the ultimate memorable experience.
Discount admission and meals are available. Add that special touch to your trip by holding an awards ceremony or special activity specifically for your group. Call 301-867-0272 for details.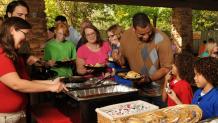 Enjoy a day in the park and an all-you-can-eat buffet in a private picnic pavilion for groups of 75 or more.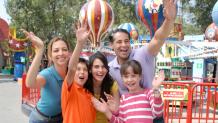 We offer special rates for groups of 15 or more.