School Groups
Educational Adventures
Whether it's for a reward, end-of-year celebration or educational experience, Six Flags America provides the perfect adventure for your class. The extraordinary thrills will provide an unforgettable day of memories for your group. Teachers will appreciate the ease of booking the trip and the savings offered by our special school rates.
Educational Events
Each season, we host many special educational events when we turn the park into a gigantic learning lab. Our upcoming school events are shown at the bottom of this page so you can plan your class trip today.
Events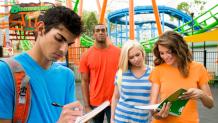 Physics Day
Watch the fundamentals of physics come to life as students become part of the experiment on April 22!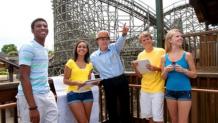 Math and Science Day
Students will perform experiments and calculations as well as enjoy the park on May 13!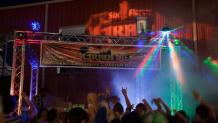 Grad Nite End of Year School Party
Celebrate the end of the school year and graduation on May 20.
WIN PARK TICKETS

ENTER DAILY. INSTANT WIN!

Enter Now!